Train the Trainer
European Centre for Clinical Research Training (ECCRT)

Archivo

16.03.2015
Brussels, Belgium

10.11.2015
Brussels, Belgium
Contenido de curso
This very interactive training 1 day training on "how to become a success trainer" has the goal to teach you the in and outs of standing in front of an audience, how to design a great training and deal with personalities in the training room.
When attending this training you will feel confident to carry over your knowledge to trainees.
By knowing your training style and the possible styles of the others we will be able to design an amazing training, targeted to specific audiences.
Objetivos de formación
To understand the different learning styles
To get acquainted with training methodologies
To be able to design a perfect training
Destinatario
Everyone who has to give training to other people. People who have to instruct others. Everyone who wants/needs to share his knowledge.
Calificaciones
No previous experience is needed.
Certificación
ISO 9001:2008/ Q-for
Información e inscripción:
Ms. Sunita Kelecom
Categorías
Investigación clínica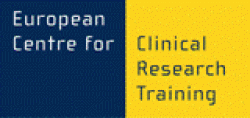 Cantacto organizador
Marcel Broodthaers plein 8b5
1060 Brussels
Belgium
"Going International fomenta el acceso a la educación y a la formación continua independientemente de fronteras sociales, geográficas y nacionales."