Communication Skills
European Centre for Clinical Research Training (ECCRT)

Archivo

04.02.2015
Brussels, Belgium

29.10.2015
Brussels, Belgium
Contenido de curso
This is a one day course designed to improve communication between colleagues and/or clients in a project environment. Communication is an important tool when working out solutions for specific issues and realizing individual and common objectives. We are often very concerned with the "what": the content of communication. But the biggest and heaviest part lies underwater and is the "how". The "how" is generally given little attention,and this is often the reason for misunderstanding and friction
Objetivos de formación
What is communication? Communication versus miscommunication, the difference between what I say and how I say it, my way of interpretation.
Basic rules to simplify dealing with others and with conflicts.
Introduction to negotiation skills.
Destinatario
Clinical research professionals wishing to improve and/or refresh their communication skills
Certificación
ISO9001:2008/ Q-for
Información e inscripción:
Ms. Sunita Kelecom
Categorías
Investigación clínica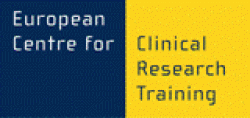 Cantacto organizador
Marcel Broodthaers plein 8b5
1060 Brussels
Belgium
"Going International fomenta el acceso a la educación y a la formación continua independientemente de fronteras sociales, geográficas y nacionales."