Time Management
European Centre for Clinical Research Training (ECCRT)

Archivo

24.09.2015
Brussels, Belgium
Contenido de curso
Do you feel that there isn't enough time in the day to get your job done? This one day course has been developed to provide you with insights into how to spend the time you have available more efficiently and how to avoid wasting time.
Personal logbooks will be analysed during this course to detect time-consuming habits and practical tools and advice will be offered enabling you to do more in less time.
Objetivos de formación
To learn how to say no in the most appropriate manner. To set and meet targets and deadlines. To identify priorities and differentiate between 'urgent' and 'important' tasks.
Destinatario
All professionals who want to achieve more in less time by improving their personal time management
Oportunidad de trabajos y los campos profesionales mas buscados por personas ya tituladas
CRA, Clinical Research Associate, PM, Project Manager
Certificación
ISO9001:2008/ Q-for
Información e inscripción:
Ms. Sunita Kelecom
Mr. Dr. Benedikt Van Nieuwenhove
Categorías
Investigación clínica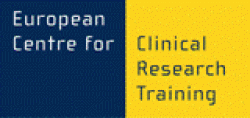 Tipo de título
Certificado de asistencia
Cantacto organizador
Marcel Broodthaers plein 8b5
1060 Brussels
Belgium
"Going International fomenta el acceso a la educación y a la formación continua independientemente de fronteras sociales, geográficas y nacionales."