General Introduction to Clinical Research
European Centre for Clinical Research Training (ECCRT)

Archivo

03.03.2015
Brussels, Belgium

09.11.2015
Brussels, Belgium
Contenido de curso
This half day course will focus on the elementary aspects of clinical research. In a step by step approach we will initiate you in the world of medicines before they are available on the market. This course is designed to get familiar with the basic aspects of pre-clinical and clinical studies, the rules and regulations to follow, the ethics and follow up of trial participants.
Objetivos de formación
To comprehend the steps to get a pharmaceutical product on the market.
To know the diffeference between pre-clinical and clinical research.
To understand why and how clinical research is performed.
Destinatario
Everyone who wants to know something about clinical research. No prior knowledge is required.
Certificación
ISO 9001:2008/ Q-for
Observaciones
Important: In case you have more than 5 interested participants you can save about 50% of your costs by inviting the trainer over for a tailored on-site training
Información e inscripción:
Ms. Sunita Kelecom
Categorías
Investigación clínica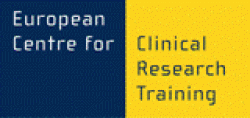 Tipo de título
Certificado de asistencia
Cantacto organizador
Marcel Broodthaers plein 8b5
1060 Brussels
Belgium
"Going International fomenta el acceso a la educación y a la formación continua independientemente de fronteras sociales, geográficas y nacionales."