Clinical Prediction Models (WK80)
Amsterdam UMC / EpidM, Department of Epidemiology & Data Science

Archivo

13.01.2014 - 15.01.2014
1081 BT Amsterdam, Netherlands
Fecha límite para la aplicación:December 15th 2013
Contenido de curso
The aim of the course is to provide better knowledge and understanding of the development of prediction models that are relevant to real-life practice. We will focus on the various methods for selecting variables, and the pros and cons of these different methods. Once the prediction model has been developed, it is important to assess the quality of the prediction model.
Objetivos de formación
- recognize and identify the characteristics of a prediction model.
- identify the weak points and strong points of the most commonly used methods for selecting variables
- can develop prediction models, assess their quality and validate them etc..
Destinatario
This course is accessible to a wide range of participants, including professionals and PhD students in healthcare.
Calificaciones
It is assumed that participants will be familiar with the principles of linear and logistic regression analysis.
Observaciones
On the first day of the course you will receive a package containing copies of all the lecture presentations and computer exercises, assignments, and feedback on these assignments.
Información e inscripción:
Register via the website
Ms. Ange van der Veer
Categorías
Epidemiología y Control de Enfermedades, Estadística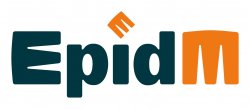 Tipo de título
PHD, Certificado de asistencia
Método edicativo
Tiempo completo
Puntos de crédito
1 ECTS - Points
Costos
EUR 875,00
(If you enrol for 2 or 3 courses, you will receive a discount of 10%!)
Número de participantes (max.)
24
Cantacto organizador
Boelenlaan 1089a
1081 HV Amsterdam
Netherlands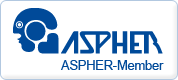 "Going International fomenta el acceso a la educación y a la formación continua independientemente de fronteras sociales, geográficas y nacionales."