MSc in Global Health
University of Copenhagen / Copenhagen School of Global Health

Archivo

Comienzo Septiembre 2014 - Final Junio 2016
Centre for Health and Society, City Campus, University of Copenhagen, 1014 Copenhagen, Denmark
Contenido de curso
The MSc in Global Health is a research-based, cross-disciplinary master of science programme offered by the University of Copenhagen, as part of the research and educational activities organised by the Copenhagen School of Global Health.
The programme comprises, among others, the following disciplines: medical anthropology, biology and biomedicine, demography, epidemiology, medicine, nutrition, public and international health, economics, political and social science, and sociology.
Objetivos de formación
As a Global Health graduate you will be able to analyse determinants impacting human health and disease, ranging from individuals to society and focusing on the global perspective.
Destinatario
Undergraduates (Bachelors) with an interest in Global Health
Oportunidad de trabajos y los campos profesionales mas buscados por personas ya tituladas
The MSc in Global Health is aimed at job functions related to a diverse national and international sector that holds many opportunities for professional jobs as advisors, consultants and programme managers.
Calificaciones
To apply you must have a Bachelor degree in a field relevant to Global Health, possess skills within qualitative and quantitative methods, and prove your English language skills.
Acreditación
The Danish Evaluation Institute
Organizador local
Copenhagen School of Global Health, University of Copenhagen
Observaciones
More information on the programme website:
http://globalhealth.ku.dk/msc/
Información e inscripción:
Ms. Helle Trøst Nielsen
Categorías
Ayuda humanitaria – Cursos para expertos, Ayuda humanitaria – Emergencias complejas, Cooperación para el desarollo – Cursos para expertos, Economía y Financiamiento, Enfermedades de Transmisión Sexual (ETS), Epidemiología y Control de Enfermedades, Estadística, Estudios del desarrollo Demográfico, Evaluación, Gerencia de OSFL y ONGs, Inmunología y Patología, Investigación en salud pública, Medicina de emergencia - Internacional, Nutrición, Promoción de la Salud, Salud Pública, Servicios de salud, Sistemas de Salud, Tecnologías de la Información y la Comunicación
Método edicativo
Estudio a distancia, e-Learning, Tiempo completo
Puntos de crédito
120 ECTS - Points
Costos
EUR 0,00
(Tuition fees for Danish, EU/EEA and Swiss citizens is covered by the Danish state. Citizens of other countries can find information about tuition fees on the programme website.)
Cantacto organizador
Oester Farimagsgade 5
1353 Copenhagen K
Denmark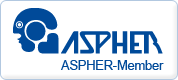 "Going International fomenta el acceso a la educación y a la formación continua independientemente de fronteras sociales, geográficas y nacionales."