Global Disability and Health Short Course
London School of Hygiene & Tropical Medicine (LSHTM) / International Centre for Eye Health

Archivo

17.06.2013 - 21.06.2013
London School of Hygiene and Tropical Medicine, Keppel Street, WC1E 7HT London, United Kingdom
Contenido de curso
-Describe the broad conceptualisation of disability
-Appraise the epidemiological significance of disability
from a global perspective
-Examine and discuss the epidemiology of the main types of impairment leading to disability
-Assess the application of epidemiological research
methods to the study of global disability
-Relate the principles of rehabilitation and community based rehabilitation to health systems
-Identify the importance of disability policy in a global context
Objetivos de formación
The aim is to equip students with an understanding of the significance of disability in the global context, with a particular focus on aspects relevant to health in low and middle‐income countries.
Destinatario
Those interested in the relevance of disability to epidemiology, global public health and health policy. It is equally suitable for clinicians with or without a background in disability, NGO staff involved in a wide spectrum of activities
Observaciones
Faculty for the course will include lecturers who are experts in the field of health systems, public health and disability. A list of precourse reading, a
course manual and a USB key with reading materials will be provided.
Información e inscripción:
Mr. Romulo Fabunan
Categorías
NA
Tipo de título
Certificado de asistencia
Costos
GBP 800,00
(The fee includes all materials,but excludes refreshments and accommodation. The full fee should be paid in advance by 17 May 2013.)
Cantacto organizador
Keppel Street
WC1E 7HT London
United Kingdom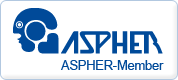 "Going International fomenta el acceso a la educación y a la formación continua independientemente de fronteras sociales, geográficas y nacionales."