MSc Global Mental Health
London School of Hygiene & Tropical Medicine (LSHTM)

Archivo

Medio Septiembre 2013 - Medio Septiembre 2014
London School of Hygiene & Tropical Medicine, Keppel Street, WC1E 7HT London, United Kingdom
Contenido de curso
Aims: The course aims to provide people with the knowledge and skills to initiate, develop and oversee mental health policies and/or programmes in low resource settings, and to conduct and critically evaluate research on Global Mental Health. These skills and knowledge will make it possible for students to make valuable contributions in the domains of research, public health, policy and practice as they relate to the new discipline of Global Mental Health.
Oportunidad de trabajos y los campos profesionales mas buscados por personas ya tituladas
We anticipate that graduates will enter careers in national mental health policy and planning, epidemiological and mental health services research, and advisory and advocacy roles in governments and international agencies.
Información e inscripción:
Ms. Sarah Colley
Categorías
Cuidados especiales, Economía y Financiamiento, Enfermedades de Transmisión Sexual (ETS), Epidemiología y Control de Enfermedades, Estadística, Estudios del desarrollo Demográfico, Gestión y Organización de Hospitales, Higiene y Microbiología, Inmunología, Inmunología y Patología, Investigación clínica, Investigación en salud pública, Medicina para Viajes, Medicina Social, Medicina tropical e infectología, Nutrición, Promoción de la Salud, Salud Mental y Psiquiatría, Salud Pública, Servicios de salud, Sistemas de Salud
Tipo de título
Master, Doctorado, PHD, Diploma, Certificado de asistencia
Costos
Funding To find out the latest funding opportunities for this course, please visit http://www.lshtm.ac.uk/study/funding/index.html
Cantacto organizador
Keppel Street
WC1E 7HT London
United Kingdom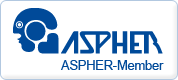 "Going International fomenta el acceso a la educación y a la formación continua independientemente de fronteras sociales, geográficas y nacionales."