Sales & Negotiation Skills
European Centre for Clinical Research Training (ECCRT)

Archivo

03.05.2012 - 04.05.2012
Brussels
Contenido de curso
This is a two day course designed to improve sales and negotiation skills. Negotiation is an important tool when we want to work together and want to go for a win-win deal. First of all we have to sell the idea, the service, the product and then we discuss - negotiate to a YES. The aim of this course is consequently: to raise your awareness of your own sales and negotiation behaviour / style and learn how to sell and negotiate better.
Objetivos de formación
To become aware of personal behaviour in sales and negotiations. To be able to detect the needs of clients. To recognize your own negotiation style. To be able to influence. Handle all objections. Learn to negotiation to a YES. Closing the deal.
Oportunidad de trabajos y los campos profesionales mas buscados por personas ya tituladas
Clinical research professionals who has to deal with customers and wishing to improve and/or refresh the sales and negotiating skills.
Certificación
ISO9001:2008/ Q-for
Información e inscripción:
Ms. Sunita Kelecom
Categorías
Investigación clínica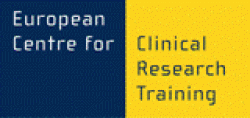 Cantacto organizador
Marcel Broodthaers plein 8b5
1060 Brussels
Belgium
"Going International fomenta el acceso a la educación y a la formación continua independientemente de fronteras sociales, geográficas y nacionales."