BSc in Public Health
University of Debrecen / Medical and Health Science Centre Faculty of Public Health

Archivo

Comienzo Septiembre 2011 - Final Junio 2015
Debrecen
Contenido de curso
The aim of the BSc in Public Health is to train specialists who are capable of identifying and evaluating public health problems, plannning and implementing evidence-based interventions to solve them.
Oportunidad de trabajos y los campos profesionales mas buscados por personas ya tituladas
health services, employement in research, surveillance, health promotion and or/ enviromental health health among other areas; public helath and related agencies such as cancer registries, food safety authorities, disease screening programmes etc.
Observaciones
Public health is a rapidly expanding field worldwide.The degree will open up a range of career opportunities througghout the world.It therefore provides a base from which to proceed to a career in a wide range of health-related occupations or research
Información e inscripción:
N. A.
Categorías
Salud Pública
Cantacto organizador
Kassai street 26/b
4025 Debrecen
Hungary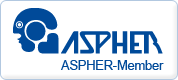 "Going International fomenta el acceso a la educación y a la formación continua independientemente de fronteras sociales, geográficas y nacionales."