HIV/AIDS Prevention, Care, Treatment and Advocacy - with special emphasis on programming
University of Copenhagen / Copenhagen School of Global Health

Archivo

19.04.2010 - 14.05.2010
Copenhagen K
Contenido de curso
With improved access to ARV therapy in low- and middle income countries the response to the HIV pandemic has changed towards a more bio-medical approach. Whereas the international community has focused much on improving access to ARV therapy for people in need, often through vertical programmes, there is an increasing need to strengthen the capacity of professionals to translate protocols and guidelines into workable programmes for local health care systems and with a renewed focus on prevention.
Objetivos de formación
This course aims at providing participants with an in-depth theoretical and practical insight into how national HIV and AIDS programmes can be developed, integrated and maintained in a local, national and global perspective.
Destinatario
Health professionals who wish to work with health related issues in low and middle income societies
Calificaciones
A bachelor\'s degree or equivalent in a relevant field of study (eg. health sciences, social sciences, engineering, etc.) and 2 years of relevant working experience
Organizador local
Copenhagen School of Global Health, University of Copenhagen
Observaciones
Please visit our website for further information: globalhealth.ku.dk
Información e inscripción:
Ms. Shirley Pollak

mih@sund.ku.dk
Categorías
Promoción de la Salud, Salud Pública, Servicios de salud, Sistemas de Salud
Puntos de crédito
6 ECTS - Points
Cantacto organizador
Oester Farimagsgade 5
1353 Copenhagen K
Denmark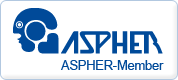 "Going International fomenta el acceso a la educación y a la formación continua independientemente de fronteras sociales, geográficas y nacionales."