Visitors Workshop 'a Primer on the Maastricht Approach to Medical Education '
Maastricht University, Faculty of Health, Medicine and Life Sciences / School of Health Professions Education (SHE)

Archivo

26.11.2009 - 27.11.2009
Maastricht
Contenido de curso
The two-day Visitors Workshop offers 'novices' a 'dip' into PBL as implemented at Maastricht Faculty of Health, Medicine and Life Sciences. Day 1 offers a variety of topics for the full group of participants. On day 2 participants can compose their own programme within the range of a set of modules. Anyone who feels just slightly dissatisfied with the 'traditional' format of medical education should participate in this workshop on the Maastricht approach to health professions education.
Objetivos de formación
Become aware of the psychological background of PBL and its translation into curriculum design and student assessment. Participants can pay special attention to different aspects of PBL, such as block construction, skills training, etc.
Destinatario
Teachers, educators, managers, curriculum developers, decision makers or all other interested in education
Organizador local
School of Health Professions Education, Faculty of Health, Medicine and Life Sciences, Maastricht University
Información e inscripción:
Ms. Angelique van den Heuvel
Categorías
Atención sanitaria basada en la evidencia, Evaluación, Medicina basada en la evidencia
Cantacto organizador
Universiteitssingel 60
6200 MD Maastricht
Netherlands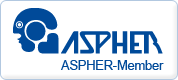 "Going International fomenta el acceso a la educación y a la formación continua independientemente de fronteras sociales, geográficas y nacionales."