Basic Applications in STATA
Nordic School of Public Health

Archivo

19.04.2010 - 23.04.2010
Gothenburg
Contenido de curso
This course provides an introduction to basic programming and applications in STATA 10. Programming for data check and basic graphics will be central; but also applications for univariate estimations and analyses will be covered. The hands-on exercises will include binary, count and ratio data about health. It is expected that the student has basic knowledge in statistics and participates actively during the five days in class. A take-home exam will follow the course gathering.
Destinatario
Graduate students, researchers, data managers, and professionals who handle and present health data.
Calificaciones
Minimum a master degree or equivalent.
Organizador local
Nordic School of Public Health. For more information please visit our web site: www.nhv.se/bas-STATA
Observaciones
Maximum 15 students.
Información e inscripción:
PhD Max Petzold
Mr. Dr. Arild Vaktskjold
Categorías
Estadística
Puntos de crédito
3 ECTS - Points
Cantacto organizador
Nya Varvet, House 25, Box 12133
40242 Gothenburg
Sweden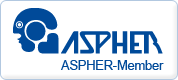 "Going International fomenta el acceso a la educación y a la formación continua independientemente de fronteras sociales, geográficas y nacionales."