Modeling Approaches for HTA: A Practical Hands-on Workshop
UMIT - University for Health Sciences, Medical Informatics and Technology / Institute of Public Health, Medical Decision Making and Health Technology Assessment


07.09.2022 - 09.09.2022
UMIT TIROL - Private University for Health Sciences, Medical Informatics and Technology, Eduard-Wallnoefer-Zentrum 1, 6060 Hall in Tirol, Österreich
Kursinhalte
Decision-analytic Modeling is an important and powerful tool in Health Technology Assessment (HTA) and Health Policy Decision Making. There are a number of other modelling courses focusing on either theory or only selected modelling approaches. In contrast, our course combines theoretical concepts with practical hands-on computer exercises comprising five different modelling techniques applied in Public Health, HTA, Benefit-Risk Analysis, and Evidence-Based Healthcare.
Qualifikationen
Basic knowledge of spreadsheet programs (e.g., MS Excel) is recommended.
EBD until 19 June 2022
Univ. Prof. Dr. Uwe Siebert
Kategorien
Public Health Forschung
Art des Abschlusses
Teilnahmebescheinigung, Abschluss-Zertifikat
Credit Points
4 ECTS - Points
Veranstalter Kontakt
Eduard-Wallnoefer-Center 1
6060 Hall in Tirol
Österreich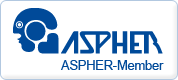 "GOING INTERNATIONAL fördert den Zugang zu Aus-, Fort- und Weiterbildung, unabhängig von sozialen, geographischen und nationalen Grenzen."