MBA Course: Leadership (LEAD)
Schweizerisches Tropen- und Public Health-Institut (Swiss TPH) - Swiss Tropical and Public Health Institute (Swiss TPH) / Education & Training


27.03.2023 - 25.06.2023
Kreuzstrasse 2, 4123 Allschwil, Schweiz
Prep phase (self-directed): 27 March - 23 April 2023 Hybrid face-to-face week: 24 - 28 April 2023 Post phase (self-directed): 2 May - 25 June 2023
Bewerbungsfrist:March 17th 2023
Kursinhalte
This course seeks to impart key concepts and experiences of leadership in health to those engaged in or entering public and international health roles basing it on leadership theories, professional leadership reflective practice based on self-awareness of personality traits as well as ability to deal with power and distance, solve conflicts and collaborate with stakeholders across sectors for the population health benefit.
Lernziele, Trainingsziele
- In-depth understanding of leadership in an international health context
- Understand the leadership behaviour of others and of themselves using system thinking, emotional intelligence and appreciative inquiry
- Lead an organisation or work group
Zielpublikum
- All who (aspire to) work in the area of international cooperation for public health at all levels -(Future) leaders and managers addressing the need to link strong business management expertise and sound education in public health
Please register via our website.
Frau Evelyne Brodmann
Kategorien
Führung / Leitung, Krankenhausmanagement und Organisation, Projektmanagement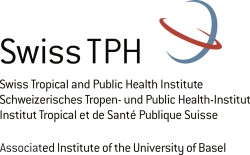 Art des Abschlusses
Abschluss-Zertifikat
Credit Points
6 ECTS - Points
Kosten
CHF 2.850,00
(Reduced fee for students (check Swiss TPH website). Course fees must be paid in advance to gain access to the online learning materials. Tuition fees do not cover insurance, travel expenses or personal living costs incurred during your stay in Basel.)
Veranstalter Kontakt
Kreuzstrasse 2
4123 Allschwil
Schweiz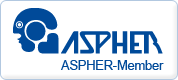 "GOING INTERNATIONAL fördert den Zugang zu Aus-, Fort- und Weiterbildung, unabhängig von sozialen, geographischen und nationalen Grenzen."