Coordinator in International Project Management (IPM)
Gesellschaft für Nachhaltige Entwicklung mbH


02.01.2023 - 28.07.2023
Steinstraße 19, 37213 Witzenhausen, Deutschland
Bewerbungsfrist:January 2nd 2023
Kursinhalte
Business – Development Cooperation – Humanitarian Aid
-Project Planning & Management in Development Cooperation
-Project Planning & Management in Humanitarian Aid - Disaster Relief
-SPHERE-Standard
-Corporate Project Management
-Resource Management and Climate Protection
-Proposal writing for Projects
-EuropeAid & BMZ
-ECHO & AA (Auswaertiges Amt)
-Monitoring & Evaluation
-Quality Management
-Communication Methods and Techniques
-Internship in companies or institutions(12 weeks)
Lernziele, Trainingsziele
How to use concepts and methods of project planning and project management. These concepts concern especially international economy as well as projects in the scope of development and humanitarian aid (including emergency relief).
Zielpublikum
Graduates from universities of applied sciences and in the fields of social sciences, economics, natural science, humanities, engineering, law, geography or with comparable degrees to apply to our program
Typische Postgraduate Berufsfelder und Berufschancen
The focus of the program is the preparation of the participants for complex work in companies (Public-Private-Partnership) and global institutions for development cooperation and also humanitarian aid.
Qualifikationen
Language skills: German B1, English B1 (aim to reach B2/C1)
Anmerkungen
A: Seminars / Workshops / Group Work / Excursion (17 weeks)
B: Internship in an institution or a company (12 weeks)
C: Final Test / Examination (1 week)
Please send a short letter of motivation (Email preferred) and your CV with photo to Mr. Werner Gebing at the following address: info@gne-witzenhausen.de No Application Deadline!
Frau Alina Shpytsia
Frau Werner Gebing
Kategorien
Entwicklungszusammenarbeit - Expertenkurse, Humanitäre Hilfe - Expertenkurse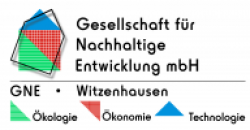 Art des Abschlusses
Abschluss-Zertifikat
Kosten
EUR 6.206,58
(Sponsorship through Education Voucher: The program can be supported by the German employment agency 'Agentur für Arbeit' and the 'Job Center' (ALG I or ALG II through the education voucher Bildungsgutschein))
Veranstalter Kontakt
Steinstraße 19
37213 Witzenhausen
Deutschland
"GOING INTERNATIONAL fördert den Zugang zu Aus-, Fort- und Weiterbildung, unabhängig von sozialen, geographischen und nationalen Grenzen."