Rebuilding Disrupted Health Systems – Developing context-specific strategies for health care policies, implementation and governance (RDHS-E)
KIT (Royal Tropical Institute) / Health and Education

Archiv

Kursinhalte
This e-learning course strengthens your ability to address health system challenges in complex emergencies and fragile states. To prepare you for improving these challenging situations we will analyse health system policies, politics, roles and strategies of key actors, and human right policies. This will enable you to develop context-specific strategies for rebuilding disrupted health systems.
Lernziele, Trainingsziele
https://www.kit.nl/study/course/rebuilding-disrupted-health-systems-developing-context-specific-strategies-health-care-policies-implementation-governance-e-learning-rdhs-e/
Zielpublikum
If you are a health professional working in or with countries in crisis, working as health personnel in government institutions, NGOs, UN agencies and humanitarian organisations or as an independent consultant, then this course is intended for you.
Akkreditierung
Accreditation Organisation of the Nederlands and Flanders
Anmerkungen
tropEd accredited
Frau Susan Huider
Frau Meta Willems
Kategorien
Gesundheitssysteme, Humanitäre Hilfe - Komplexe Notfälle, Public Health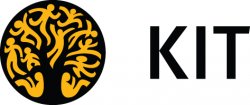 Art des Abschlusses
Teilnahmebescheinigung, Abschluss-Zertifikat
Kursform
Fernstudium, e-Learning
Credit Points
5 ECTS - Points
Kosten
EUR 2.020,00
(Normal fee EUR 2020 // Early bird EUR 1880 (offer ends 31 Jan-2022) // tropEd fee EUR 1610)
Veranstalter Kontakt
P. O Box 95001
1090 HA Amsterdam
Niederlande
"GOING INTERNATIONAL fördert den Zugang zu Aus-, Fort- und Weiterbildung, unabhängig von sozialen, geographischen und nationalen Grenzen."