3rd Euro Diabetes and Endocrinology Congress

28.11.2022 - 29.11.2022
Paris, Frankreich
Kongressthemen
3rd Euro Diabetic and Endocrinology Congress is a unique forum for Diabetologists and Endocrinologists with comparable levels of experience & education to present, exchange ideas, and develop collaborative networks in both academia and industry. It further provides opportunities for Physicians and Young Researchers to meet, discuss ideas from a small group of eminent, field-leading scientists in an informal and friendly atmosphere.
Lernziele, Trainingsziele
Clinical Diabetes and Advanced Technologies, Diabetes and Nutrition, Pediatric Diabetes & Endocrinology, Obesity & Metabolic Syndrome, Cardiovascular Disease, Hypertension and Stroke, Endocrine & Diabetes Disorders, Nursing & Healthcare Management
Zielpublikum
Diabetologists, Endocrinologists, Cardiologists, Bariatric Surgeons, Nutritionists and Dietitian, Podiatrists, Physical Therapists, Epidemiologists, Clinical Researchers, Internists
Zertifizierung
All the participants are provided with certificates
Frau Lexy Jackson
Kategorien
Allgemeinmedizin, Entwicklungszusammenarbeit - Spezialthemen und Gesundheit, Ernährung, Fachpflege, Gesundheitsförderung, Medizinpädagogik / Medical Education, Public Health, Public Health Forschung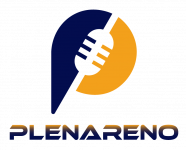 Kongressgebühr
USD 349,00
(For group participation, kindly contact us to avail discount Special discounts for students)
Teilnehmer erwartet
75 - 100
Veranstalter Kontakt
1201 N. Orange Street Suite 7160
19801 Wilmington
Amerikanische Jungferninseln
"GOING INTERNATIONAL fördert den Zugang zu Aus-, Fort- und Weiterbildung, unabhängig von sozialen, geographischen und nationalen Grenzen."