MSc Health Policy, Planning and Financing
London School of Hygiene & Tropical Medicine (LSHTM)

Archiv

Mitte September 2013 - Mitte September 2014
London school of Hygiene & Tropical Medicine, Keppel Street, WC1E 7HT London, Großbritannien
Kursinhalte
Aims: To develop critical analysis of issues within health policy, planning and financing and to enable students to devise appropriate health policy responses. Students come from a wide range of backgrounds. This is a joint programme taught with the London School of Economics & Political Science. The course provides training relevant to countries at all levels of development, although participants are able to specialise.
Typische Postgraduate Berufsfelder und Berufschancen
Graduates enter careers in global health and national health policy and planning, research, advisory or advocacy roles in governments and international agencies.
Frau Sarah Colley
Kategorien
Epidemiologie und Krankheitskontrolle, Ernährung, Fachpflege, Gesundheitsförderung, Gesundheitssysteme, Gesundheitsversorgung, Hygiene und Mikrobiologie, Immunologie, Immunologie und Pathologie, Klinische Forschung, Krankenhausmanagement und Organisation, Ökonomie und Finanzierung, Pharmakologie und Toxikologie, Psychische Gesundheit und Psychiatrie, Public Health, Public Health Forschung, Reisemedizin, Sexuell übertragbare Infektionen, Statistik, Studien zur Bevölkerungsentwicklung, Tropenmedizin und Infektiologie
Art des Abschlusses
Teilnahmebescheinigung
Kosten
Funding To find out the latest funding opportunities for this course, please visit http://www.lshtm.ac.uk/study/funding/index.html
Veranstalter Kontakt
Keppel Street
WC1E 7HT London
Großbritannien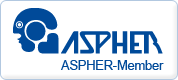 "GOING INTERNATIONAL fördert den Zugang zu Aus-, Fort- und Weiterbildung, unabhängig von sozialen, geographischen und nationalen Grenzen."