Cancer-killing virus injected into human for the first time in new clinical trial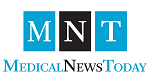 A recent Phase 1 clinical trial has administered a dose of an experimental anticancer drug called CF33-hNIS, or Vaxinia, to the study's first participant. This novel therapy involves using an oncolytic virus, a type of virus that can infect and kill cancer cells without harming healthy tissue.
A recent clinical trial has started evaluating the safety and tolerability of a novel therapy involving a virus that can infect and kill human cancer cells.
The novel therapy called Vaxinia can reduce the size of a broad range of cancers in animal and laboratory models at low doses.
This new therapy has considerable promise due to its selective targeting of cancer cells and its ability to target a broad array of advanced-stage cancers.
Vaxinia, a genetically modified smallpox virus, has been previously shown to be effective against a broad range of cancers in laboratory and animal models. This clinical trial conducted by City of Hope, a cancer research and treatment institute in the United States, in collaboration with Imugene, a biotech company in Australia, will test the novel oncolytic virus in cancer patients with advanced solid tumors.
Laboratory studies suggest that Vaxinia may be more effective than the previous generation of oncolytic viruses in reducing the size of tumors, making this therapy especially promising.
Dr. Yuman Fong, the chair of the Department of Surgery at City of Hope, told Medical News Today, "The particular importance of CF33/ Vaxinia is that this virus is designed to target all types of cancers. It is one of the first of a new generation of therapeutic viruses that would be much more potent than prior viruses, and it is potentially more selective for cancer while able to spare normal tissues."
Leslie Chong, the CEO of Imugene, told MNT, "We are keen to revolutionize cancer therapy, and no longer are we satisfied with incremental improvements in survival, we want to cure patients. By making cancer into one disease and having a targeted agent to obliterate it, that's the holy grail of cancer therapeutics!"
Read the whole article here.
Quelle
: medicalnewstoday.com (07.06.2022)
"GOING INTERNATIONAL fördert den Zugang zu Aus-, Fort- und Weiterbildung, unabhängig von sozialen, geographischen und nationalen Grenzen."