School Meal Programs Getting Back on Track in Central America, Despite Hurdles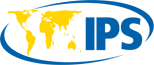 A group of preschool students enthusiastically planted cucumbers and other vegetables in their small school garden in southern El Salvador, a sign that school feeding programs are being revived as the world emerges from the COVID-19 pandemic. Although the impacts of coronavirus are still being felt, schools in Latin America, particularly in Central America, have reopened their doors to on-site and blended learning classes. Gradually, important components of school meal programs, such as vegetable gardens, have begun to come back to life.
"Does anyone know what plant this is?" teacher Sandra Peña, 36, asked the small group of children who had followed her, in line, to the small vegetable garden at the El Zaite Children's Center, located on the outskirts of Zaragoza, a city in the department of La Libertad in southern El Salvador.
The children responded loudly: "tomato!", while pointing to a tomato bush, which was already showing some yellow flowers.
With difficulties, because coronavirus hasn't gone away, schools in Central America are making efforts to continue the school feeding programs, which were making good progress before the pandemic.
According to the United Nations Food and Agriculture Organization (FAO), these programs benefit 85 million students in Latin America and the Caribbean. Moreover, for nearly 10 million children, they are one of the main reliable sources of food received each day.
"Students are returning to classes, in a context that is not yet back to normal, but they are gradually returning," Najla Veloso, an expert with the Brazil-FAO International Cooperation Program, told IPS from Brasilia.
As a result of this cooperation, at the beginning of the pandemic, in 2020, several Latin American and Caribbean countries carried out joint actions to keep school feeding programs active, as part of the Sustainable School Feeding Network (Raes).
These nations were Belize, Dominican Republic, El Salvador, Grenada, Guatemala, Guyana, Honduras, Peru, Paraguay, St. Lucia and St. Vincent and the Grenadines.
Raes was created by the Brazilian government in 2018, as part of the UN Decade of Action on Nutrition (2016-2025), in order to support countries in the region in the implementation and reformulation of school feeding programs, based on access and guaranteeing the right to an adequate diet.
When the pandemic hit and schools were closed, activity in school gardens and the kitchens where food was prepared ground to a halt. That meant strategies had to be devised to make sure the students had food – not in the schools, but in the homes of families who were under lockdown to curb the spread of the virus.
The stopgap solution was to take non-perishable food to the students' homes, because meals were not being cooked in the schools.
The FAO expert pointed out that Guatemala and El Salvador did a good job in this regard and, in general, all the Central American countries made an effort to keep their students fed.
Read the whole article here.
Autor
: Edgardo Ayala
Quelle
: ipsnews.net (19.4.2022)
"GOING INTERNATIONAL fördert den Zugang zu Aus-, Fort- und Weiterbildung, unabhängig von sozialen, geographischen und nationalen Grenzen."