Where do UN Diplomats Hide During Politically-Sensitive Voting?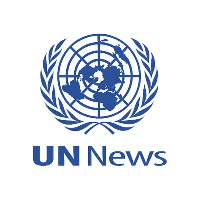 NEW YORK, Feb 11 2021 (IPS) - The United Nations, created in 1945 following the devastation caused by World War II, was mandated with one central mission: the maintenance of international peace and security.
But the 76-year-old Organization and its affiliated bodies – including the 193-member General Assembly and the 15-member Security Council— take decisions mostly by open voting, and few, by secret ballot.
But the seriousness of the UN's far-reaching mandate has been tempered by occasional moments of levity which have rocked the Glass House by the East River— with laughter. The UN is a rich source of anecdotes—both real and apocryphal– in which the General Assembly (UNGA), the UN's highest policy-making body, takes center stage, along with the Security Council (UNSC) as a political sidekick. When UN ambassadors and delegates congregate in the cavernous General Assembly hall at voting time, they have one of three options: either vote for, against, or abstain.
The most intriguing, however, is a fourth option: to be suddenly struck with an urge to rush to the toilet. The frantic attempt to leave your seat vacant — and consequently be counted as "absent"– takes place whenever the issue is politically-sensitive.
When delegates are unable to vote with their conscience– don't want to incur the wrath of mostly Western aid donors or are taken unawares with no specific instructions from their capitals– they flee their seats. At a lunch for reporters in his town house bordering Park Avenue in Manhattan, ("this was once owned by Gucci, now owned by Fulci"), Ambassador Francesco Paolo Fulci, an Italian envoy with a sharp sense of humor, described the fourth option as the "toilet factor" in UN voting. And he jokingly suggested that the only way to resolve the problem is to install portable toilets in the back of the General Assembly hall so that delegates can still cast their votes while contemplating on their toilet seats. But for obvious reasons, there were no takers.
Regrettably, the voting habits at the UN were not recorded when the world body commemorated the "International Year of Sanitation" in 2008, highlighting the fact that roughly 2.6 billion people worldwide do not have access to toilets or basic sanitation.
Not surprisingly, UN delegates were excluded from that collective head count because the Secretariat never ran out of toilets. But the joke lingered on.
Read the article here.
Autor
: Thalif Deen
Quelle
: IPS (Inter Press Service), 11th February 2021
"GOING INTERNATIONAL fördert den Zugang zu Aus-, Fort- und Weiterbildung, unabhängig von sozialen, geographischen und nationalen Grenzen."