Forensic Pathologist
Kennziffer, Chiffre: Ref: A -169
Stellenbeschreibung
Promoting and supporting the effective implementation of relevant forensic standards and procedures, including the management of the dead, for preventing and resolving the missing and other applications of forensic science to humanitarian action including clinical forensic medicine
Assisting forensic institutions and practitioners involved in humanitarian forensic action
Contributing to the effective implementation of the ICRC's strategies in humanitarian forensic action
Providing specialized advice on human remains, clinical forensic medicine, and forensic sciences to relevant stakeholders and institutions
Carrying out appraisals and assessments on forensics as required by ICRC field operations
Defining specific objectives and strategies aimed at supporting medico-legal and other external structures relevant to the missing, the management of the dead and clinical forensic medicine
Contributing towards the ICRC's policy, strategies and tactics related to issues requiring forensic assistance
Representing the ICRC where necessary for furthering the organization's principles and goals in humanitarian forensic action
Contributing to the dissemination of all relevant information on humanitarian forensic action, both within the ICRC and beyond, including the preparation and presentation of appropriate materials for diverse audiences.
Actively promoting the ICRC's and other relevant international standards applicable to humanitarian forensic action, including participation and/or organization of appropriate initiatives
Training relevant external stakeholders and ICRC staff, on issues related to humanitarian forensic action, including forensics in data collection and management and management of human remains and data collection
Required:
Forensic case-work experience
At least 5 years' proven experience in forensic practice applied to humanitarian or human rights investigations in at least three different operational contexts
Extensive experience in clinical forensic medicine, especially as related to medico-legal management, documentation and evaluation of ill-treatment and torture
Your profile
Proven contribution to relevant scientific publications in the field of forensic practice, especially as it applies to humanitarian and human rights investigations
Experience and practice in negotiations and public relations, particularly applied to the promotion and implementation of professional and ethical standards related to the field of expertise
Excellent interpersonal skills, including experience and capacity to work constructively in teams under considerable pressure
Experience in technical and non-technical report writing
Experience in strategy development, implementation, monitoring and evaluation
Project and staff management experience
Excellent level of oral and written English; other languages an asset
Driving license (must cover manual transmission - a license for automatic -transmission vehicles only is not sufficient)
Preparedness to accept a deployment to non-family postings (i.e. no spouse, partner, children or dependents) may be a requirement for some positions
Length of assignment: 12 months, extendable
Information zum Arbeitgeber
The ICRC is a reference organization in humanitarian forensic action, defined as the application of forensic science to humanitarian activities, principally for the search, recovery, analysis, documentation, identification and dignified management of the dead from armed conflicts and catastrophes, helping prevent and resolve the tragedy of people unaccounted for as a result of armed conflict or internal violence, and addressing sensitive forensic questions about the living.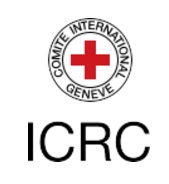 "GOING INTERNATIONAL fördert den Zugang zu Aus-, Fort- und Weiterbildung, unabhängig von sozialen, geographischen und nationalen Grenzen."