Midwife
Kennziffer, Chiffre: 122_1561998034
Stellenbeschreibung
Role overview
This placement includes but is not limited to the following objectives:
 Improve the quality of Maternal, Neonatal and Child Health (MNCH) services in the region by strengthening the capacity of midwives, health care workers, community health workers and establishment of systems and referral mechanisms essential for maternal and new born care both at faculty and community level.
 Support the roll-out of the national Nursing and Midwifery Curriculum by coaching tutors in the implementation and advising on additional adolescent friendly service provision and early essential newborn care.
 Provide technical capacity building support to health workers in conducting ultrasound scans of pregnant women and provide day to day support at health facility, planning and organising outreach MNH services with the help of health care workers and DHMTs (applicable for Sierra Leone)
Skills, qualifications and experience
Essential
 Registered Midwife- Fully accredited by the relevant professional body.
 At least 5 years' experience as a midwife in hospital setting.
 Experience in mentoring/training of nurses, students at a maternity and Pediatric Department of any hospital/clinic.
 Experience of working in Gynecology/Obstetrics and neonatal intensive care unit.
 Current knowledge in the field of maternal and child health, including some or all of the following: infection, prevention, antenatal care, family planning, PMTCT, essential and emergency maternal and newborn care.
 Solid communication, presentation and writing skills.
 Demonstrated self-management (i.e. motivation, dealing with pressure, adaptability)
 Teamwork, with the ability to work collaboratively in diverse multi-cultural groups. Ability to work in an institutional environment, - hospital and health facility settings - as well as in the community setting
 Effective communications skills (report writing, verbal and written)
For Tanzania:
 Fluency in Swahili and English languages and ability to communicate with different stakeholders on different levels within organisations.)

Desirable
 Masters of Science in Midwifery
 Additional specialization in areas like neonatal care
 Basic computer skills
 Previous developing country work experience
- Experience of community engagement approaches
 Experience of community to faculty referral mechanism
 Interest/experience in social and gender inclusion; social accountability
Information zum Arbeitgeber
VSO is the world's leading international development organisation that works through volunteers to fight poverty. Working in 24 countries around the world, our unique role in international development is to place committed volunteers with carefully selected organisations where their skills can have the greatest impact. As a VSO volunteer you'll live and work in some of the world's poorest communities. By sharing your unique skills and experience you'll help generate new ideas and new ways of doing things, helping the communities you work in lift themselves out of poverty. We're not about delivering quick fixes, but instead we focus on long-lasting, sustainable change, that will impact generations to come. Join us as a VSO volunteer and help us work towards our vision of a world without poverty.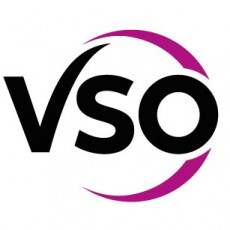 Position / Funktion
Midwife
Bezahlung / Gehalt
Negotiable
Bewerbungsschluss
2019-09-01
Kontakt zu Stellenanbieter
VSO 020 8780 7500
"GOING INTERNATIONAL fördert den Zugang zu Aus-, Fort- und Weiterbildung, unabhängig von sozialen, geographischen und nationalen Grenzen."