Neonatal Nurse
Kennziffer, Chiffre: 124_1561997197
Stellenbeschreibung
This is a volunteer job.
Role overview
The objective of the placement is to transfer skill and knowledge to paediatric and neonatal department staff specifically and hospital staff in general in order to improve health outcomes and increase the quality of services in local health facilities.
You will directly contribute to improved accessibility and availability of newborn health services and support clinical supervision and the management of newborn health services in the Neonatal Intensive Care Unit and where possible surrounding health facilities/units.

These objectives are subject to improvement/modification after discussion with the project manager as well as the implementing partner. We are looking to strengthen our talent pool for Neonatal nurses to be able to respond to upcoming demand. Currently jobs are in Ethiopia, Tanzania and Uganda. However, more Neonatal volunteer jobs will be coming up later too.
Skills, qualifications and experience
Essential
 Qualified Nurse specialised in Neonatal Nursing
 Registered Nurse with proof of a professional license. Fully accredited by the relevant professional body
 Current experience as registered nurse in a hospital setting for at least of 3-5 years.
 At least 2-3 years' experience working as a neonatal nurse/ Neonatology or working in Neonatal Intensive care unit (NICUs).
 Experience in mentoring/training of nurses, students at a neonatal/paediatric Department of any Hospital/in a clinic.
 Able to cope with stress and to organize and prioritise workload

Desirable
 Masters of Science in Nursing
 Additional specialization in areas like Paediatric care
 Basic computer skill
 Experience in mentoring and teaching/Bedside teaching
 Experience in working abroad in a similar setting/context (Africa/Asia)
Information zum Arbeitgeber
VSO is the world's leading international development organisation that works through volunteers to fight poverty. Working in 24 countries around the world, our unique role in international development is to place committed volunteers with carefully selected organisations where their skills can have the greatest impact. As a VSO volunteer you'll live and work in some of the world's poorest communities. By sharing your unique skills and experience you'll help generate new ideas and new ways of doing things, helping the communities you work in lift themselves out of poverty. We're not about delivering quick fixes, but instead we focus on long-lasting, sustainable change, that will impact generations to come. Join us as a VSO volunteer and help us work towards our vision of a world without poverty.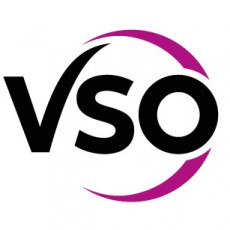 Bezahlung / Gehalt
Negotiable
Bewerbungsschluss
2019-09-01
Kontakt zu Stellenanbieter
VSO 020 8780 7500
"GOING INTERNATIONAL fördert den Zugang zu Aus-, Fort- und Weiterbildung, unabhängig von sozialen, geographischen und nationalen Grenzen."