Community Engagement Advisor
Kennziffer, Chiffre: JOB0122956_1599744094
Stellenbeschreibung
Responsible for coordinating in-country Polio Emergency Operation Centres(EOC) community engagement work , volunteer management and support
Establishing beneficial partnerships with communities and strengthen access to and utilization of polio immunization services
* Enhance community participation in polio immunization service planning to promote a sense of ownership and accountability.
* Promote inclusion by emphasizing the recruitment and identification of polio survivors and young people, to advocate for and relay communication messages on polio vaccination
* Involve communities in monitoring (citizen-led monitoring) and surveillance of services and provide periodic feedback regarding program successes and challenges to community members and the Polio EOC leadership
* Inform and engage community members in effective polio immunization programmes outlining the purpose of immunization, its importance and where and when it is available using appropriate social and behaviour change communication materials via radio, print and other mass media platforms.
* Empower the community to take action by addressing mistrust, resistant groups as well as hold duty bearers to account for improved service delivery
* Call for increased accountability from local leaders, government officials and the Global Polio Eradication Initiative (GPEI) vaccination teams
* Facilitate community dialogues and action through involvement and participation to build each communities' agency, ownership and support.
* To inform programme Staff of any issues which violate or jeopardize the operation of the support.
* Demonstrate appropriate communication and leadership skills.
* Maintain Health and Safety of the group ensuring policies and procedures are adhered to.
Information zum Arbeitgeber
VSO is the world's leading international development organisation that works through volunteers to fight poverty. Working in 24 countries around the world, our unique role in international development is to place committed volunteers with carefully selected organisations where their skills can have the greatest impact. As a VSO volunteer you'll live and work in some of the world's poorest communities. By sharing your unique skills and experience you'll help generate new ideas and new ways of doing things, helping the communities you work in lift themselves out of poverty. We're not about delivering quick fixes, but instead we focus on long-lasting, sustainable change, that will impact generations to come. Join us as a VSO volunteer and help us work towards our vision of a world without poverty.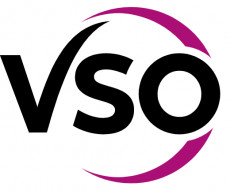 Bezahlung / Gehalt
£500 - £1000 per month
Bewerbungsschluss
2020-10-01
Kontakt zu Stellenanbieter
VSO +918826 176 398
"GOING INTERNATIONAL fördert den Zugang zu Aus-, Fort- und Weiterbildung, unabhängig von sozialen, geographischen und nationalen Grenzen."