Dear Ladies and Gentlemen!

This month's edition of GI-Mail offers you a range of courses and congresses covering a variety of topics, ranging from Clinical Management and International Humanitarian Law to Echocardiography.

In the section Special of the month, you can find the call for scholarship applications of the Young Forum Gastein.

Are you interested in a new job or a training position for MDs in Austria, Germany or Switzerland? Are you thinking of advancing your further career?
Accept the challenge and reach your next career goal. Find our »medicine & health« job-offerings in the jobs & career section below.

Visit us on Facebook – you will find weekly updated news on topics related to medicine and health.

Kind regards,

Gerhard Polak, MD

P.S.: Send GI-Mail to a friend.

ISSN: 2312-0827

Clinical Management of Patients with Covid-19 – General Considerations
anytime, online.


The Clinical Management of Patients with COVID-19 course series is developed for healthcare workers during the COVID-19 pandemic.

The course provides crucial knowledge necessary to provide safe, effective quality patient care. The course series consists of 6 courses, which include video lectures and downloadable presentations that have been updated with the latest guidance and evidence. This course also includes discussion of the ethical issues arising during COVID-19 care, including the principles of allocating critical care resources... read more

Advanced International Humanitarian Law (IHL) Seminar for Academics and Policy-Makers
4th May to 30th June 2021, online.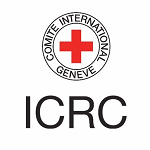 What are the key ongoing legal debates around contemporary IHL challenges? Why does that matter for academics and policy-makers? How can professionals from those sectors support each other in addressing ongoing legal and policy challenges?
Organized by the
International Committee of the Red Cross
(ICRC) and the Geneva Academy of International Humanitarian Law and Human Rights, the Advanced IHL seminar for academics and humanitarian policy-makers aims to enhance the capacity of lecturers and researchers...
read more

European Public Health Week 2021 – Joining Forces for Healthier Populations
17th to 21st May 2021, online.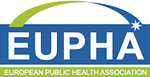 The European Public Health Week (EUPHW)
aims
to make the case
for public health and a more inclusive society across Europe, raise awareness and
amplify existing messages on five specific public health themes, in line with key organisations at European level
.
It is to create trust and innovative ways of collaboration among all professionals contributing to public health at local, national, regional and European level.The themes range from
communication to new challenges, local solutions and the requirements of multiple sectors
to work together...
read more

A Revolution in Cardiovascular Imaging: The American Society of Echocardiography (ASE 2021)
The event which was originally planned for Boston, MA, will be a virtual event with the possibility of some locally-based workshops in Boston.
The theme for the ASE 2021, "
A Revolution in Cardiovascular Imaging
", will feature the many
new technologies in echocardiography and complementary imaging modalities
as well. We are planning many interactive sessions and "revolutionary" content incorporated in new and exciting formats...
read more


Young Forum Gastein: Call for scholarship applications – young health professionals building a resilient future for Europe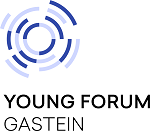 Over the course of the last year, the COVID-19 pandemic has upended lives and radically altered the political landscape. While we continue to fight fires on numerous fronts, there is an opportunity for renewal and rebirth amidst the ashes of this unprecedented crisis.
Health is having a rare moment in the political spotlight.
From
27 September to 1 October 2021
, the European Health Forum Gastein (EHFG) will open its doors for online debates and conversations on how we can get back better and stronger. Under
the main theme
of this year's conference
"Rise like a phoenix – Health at the heart of a resilient future for Europe"
, the EHFG will ...
read more

Nothing to Learn from East Asia?
IPS News, Italy
Although most East Asian economies have successfully contained the pandemic without nationwide 'stay in shelter lockdowns', many governments have seen such measures as necessary. But lockdowns are blunt measures, with inevitable adverse consequences, especially for businesses and employment. Many countries have thus imposed lockdowns, citing China's response in Wuhan... read more


Can an mRNA Vaccine be used to cure some Types of Cancer?
Open Government Access, UK
The Pfizer and the Moderna vaccine caused a lot of conversation. This was not because they were two of the first to show promising results in clinical trials, but because of the way they work. As the first mRNA vaccines to be approved for use in humans, they are a breakthrough in medicine.The technology of this vaccine is new in the eyes of the global population... read more

How the Covid-19 Pandemic May Permanently Change our Children's World
Oxford Press
Who amongst us would have imagined that in late 2019 a normally uneventful event would change the world forever? As far as we can tell, all that happened is that a particularly clever virus (SARS-CoV2, which causes COVID-19) spread from an animal to a human... read more

A Covid Vaccine Side Effect, Enlarged Lymph Nodes, Can Be Mistaken for Cancer
The New York Times
The condition is becoming more common as immunization rates increase. Experts are suggesting ways to ease patients' fears and avoid needless testing. Coronavirus vaccinations can cause enlarged lymph nodes in the armpit or near the collarbone, which may be mistaken for a sign of cancer... read more

Gesundheits- und Krankenpfleger (m/w/d)
für die Intensivstation*
Die Klinik in Rheinland-Pfalz führt Sie mit erfahrenen Pflegekräften individuell in den Arbeitsbereich ein. Hier erwartet Sie eine sichere und unbefristete Anstellung mit guten Entwicklungs- und Karrierechancen...
weiterlesen


(sponsored)

Arzt für Allgemeinmedizin (m/w/d)

Die oberösterreichische Reha-Klinik hat mehr als 100 Betten; Ihre innovativen Behandlungskonzepte können Sie mit verschiedenen Partnereinrichtungen im Gesundheitsbereich umsetzen. Das Haus bietet Ihnen sehr familienfreundliche Arbeitsbedingungen und eine sichere Dauerstelle...
weiterlesen


(sponsored)

Facharzt für Neurologie (m/w/d)*
Die Reha-Klinik liegt in Oberösterreich. Es erwartet Sie ein vielseitiges und interessantes Aufgabengebiet. Sie arbeiten i8n einem motivierten interdisziplinäreren Team, in dem Ihre eigenverantwortliche Arbeit sehr wertgeschätzt wird. ...
weiterlesen


(sponsored)
Management - Jobs im medicine & health Bereich

Medizin-Manager (m/w/d)*

Das Klinikum im westlichen Baden-Württemberg befindet sich im Ausbau zu einem innovativen und überregional wirkenden Versorger. Gestalten Sie im Team innovative Prozesse, um zukünftige Herausforderungen meistern zu können. Weitere Informationen finden Sie
hier
.
Mitarbeiter Qualitäts- und Risikomanagement (m/w/d)*

Das moderne Klinikum im Land Salzburg sucht Sie als innovativ denkende/n Qualitätsmanager*in. Sie erhalten einen sicheren Arbeitsplatz mit umfangreichen Sozialleistungen. Ihre abwechslungsreichen Aufgabengebiete bieten Ihnen eine langfristige Berufsperspektive. Weitere Informationen finden Sie
hier
.
Anwendungsbetreuer für fachliche HR-Anwendungen (m/w/d)*
Auf Sie wartet eine vielfältige Tätigkeit in einem qualifizierten und hochmotivierten HR-Team. Der Berliner Klinikbetreiber bietet Ihnen hier eine fundierte Einarbeitung sowie ein Prämiensystem bei Personalanwerbung. Weitere Informationen finden Sie
hier
.
Key-User (m/w/d) SAP HCM*

Die Abteilung für Personalmanagement des Klinikbetreibers in Berlin sucht Sie als Key-User für die fachliche Verantwortung SAP HCM. Es bietet sich die Möglichkeit mobil zu Arbeiten und gute Entwicklungs- und Karrierechancen zu nutzen. Weitere Informationen finden Sie
hier
.
Leiter kaufmännisches Controlling (m/w/d)*

Das moderne Akutkrankenhaus im westlichen Baden-Württemberg mit mehr als 13.000 stationären Patient*innen jährlich, sucht eine/n Leiter*in für das Controlling. Neben den vielfältigen Tätigkeiten im Beruf genießen Sie in der Freizeit das breite Kulturangebot der Region. Weitere Informationen finden Sie
hier
.
Facharzt für Psychiatrie (m/w/d)*
Die Reha-Klinik liegt in einer sehr schönen Region, wo viele gerne Urlaub machen. Die Klinik bietet Ihnen flexible Arbeitszeitmodelle mit besonderem Fokus auf familienfreundliche Arbeitszeiten. Diese Stelle ist ideal für Um- und Wiedereinsteiger*innen...
weiterlesen


(sponsored)

Geschäftsführender Oberarzt für Innere Medizin,
Gastroenterologie und Hepatologie (m/w/d)*
Für ein großes Akutkrankenhaus in Hessen suchen wir eine/n GF OA für ein hochmotiviertes Team. Ihre Position eröffnet Ihnen großen Entscheidungsspielraum bei flachen Hierarchien. Es erwarten Sie modernste Diagnostik und gut funktionierende interdisziplinärer Zusammenarbeit...
weiterlesen


(sponsored)

Oberarzt für Gynäkologie und Geburtshilfe (m/w/d)
als Leitung des Bereichs Geburtshilfe*

Die Klinik sucht Sie als engagierte/n OA mit besonderer Begeisterung für Geburtshilfe. Ihre Position ermöglicht Ihnen eine flexible Arbeits- und Freizeitgestaltung. Das Haus ist familienfreundlich und bietet Ihnen zusätzlich eine betriebliche Gesundheitsförderung...
weiterlesen
(sponsored)

* For MDs applicants
For your application you will need a German language certificate: level C1 for medical doctors and B2 for nurses as well as for assistants.

Are you interested in working in the German-speaking region? We offer jobs for medical professionals in Germany, Austria and Switzerland. For your application you will need a German language certificate: level C1 for medical doctors and B2 for nurses as well as for nursing assistants.

Send us your detailed CV, your letter of motivation and your German language certificate. We will then contact you with information on suitable jobs.

Visit our job-database or see our listing of job vacancies in our job-recommendations.

P.S.: Send GI-Mail to a
friend
.