Dear Ladies and Gentlemen!

The July-edition of GI-Mail presents a wide selection of courses and conferences dealing with Global Health and Healthcare, Neuro-Psychopharmacology and Cardio-Oncology.

We would like to draw your attention to our special of the month, where you find interesting information about the EHFG 2019 and our monthly Communication Tips for medical professionals.

Take a look at our "News" section. There you can read about the latest trends and news from the medicine and health sectors.

If you are interested in a new job or a training position for MDs in Germany or Austria and have a good knowledge of the German language, take a look at our jobs & career offers. More jobs can be found in our monthly job newsletter and in the Going International job database.

Visit us on Facebook – you will find weekly updated news on topics related to medicine and health.

Kind regards,

Gerhard Polak, MD

P.S.: Send GI-Mail to a friend.

ISSN: 2312-0827

Leading Healthcare Improvements

Start: October 2019, online course.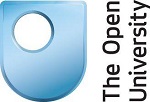 By studying the
Leading Healthcare Improvements programme,
offered by The Open University UK, you will explore the importance of context, aspects of leadership, working in partnership,
and policy implementation.
The module acknowledges the diversity of healthcare settings and provides opportunities for you to apply your knowledge and understanding to your own local context. As the first module in the Masters in Advancing Healthcare Practice, it introduces some of the basic skills you will need for
postgraduate study
...
read more

Challenges in the Diagnosis of Life-Threatening Infections
10th to 12th October 2019, Zagreb, Croatia.

This
post-graduate education course
is composed of crosscutting modules on the diagnosis and challenges of life-threatening infections caused by classical and emerging pathogens.
Topics are sepsis and respiratory infections in both the community and the ICU, antimicrobial resistance, viruses causing life-threatening infections, fulminant infection patterns, preparedness in outbreak settings, microbiological sampling and molecular diagnostic techniques...
read more

CINP International Meeting - Breakthroughs & Controversies in Mood, Psychosis, Schizophrenia, ADHD and Insomnia
3rd to 5th October 2019, Athens, Greece.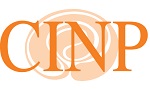 Focusing on
breakthroughs & controversies in mood, psychosis, schizophrenia, ADHD and insomnia
, the CINP (Collegium Internationale Neuro-Psychopharmacologicum) 2019 Athens Meeting
will highlight cutting edge pre-clinical, clinical or translational research, presented by recognized speakers and leaders in the field.
In addition to keynote lectures and educational symposia, the meet-the-expert sessions, workshops and the Young Investigator Forum will provide an excellent platform for
audience participation
and will be highly interactive...
read more

The European Cardio-Oncology Symposium (ECOS) 2019
18th to 19th October 2019, Barcelona, Spain.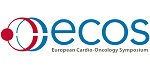 The European Cardio-Oncology Symposium (ECOS) 2019 meeting is an i
nnovative 2-day CME event
designed to meet the educational needs of the
full multidisciplinary team:
cardiologists, clinical oncologists, radiation oncologists, specialist nurses, pharmacists, and other professionals involved in managing patients with cancer.
The ECOS 2019 CME meeting will employ a
range of innovative session formats
to engage learners with the latest research and evidence-based care strategies in cardio-oncology...
read more

20th International Symposium "Paavo Komi Memorial Symposium: Motor Control, Sport Performance and Injury Prevention"
23th to 25th October 2019, Jyväskylä, Finland.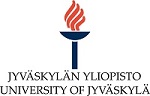 Welcome to the
20th International Symposium
organised by the Neuromuscular Research Center and the Faculty of Sport and Health Sciences, University of Jyväskylä. The symposium is entitled "Paavo Komi Memorial Symposium: motor control, sport performance and injury prevention", dedicated to the memory of the late Professor Komi.
Our International Symposium in 2019 continues the
intensive course series
that has been organised since 1995 by the Biology of Physical Activity staff members within the Faculty of Sport and Health Sciences...
read more


XXII World Congress on Parkinson Disease and Related Disorders, A Comprehensive Educational Program
19th to 22nd August 2019, Lyon, France

The 19th World Congress of Psychiatry (WCP)
21st to 24th August 2019, Lisbon, Portugal

61st Annual Meeting of the American Society for Radiation Oncology
15th to 18th September 2019, Chicago, IL, USA

13th European Nutrition Conference
15th to 19th October 2019, Dublin, Ireland

American College of Emergency Physicians Annual Meeting 2019
27th to 30th October 2019, Denver, CO, USA

International Conference on Communication in Healthcare 2019
27th to 30th October 2019, San Diego, CA, USA

What to Expect from the European Health Forum Gastein (EHFG) 2019?

2nd to 4th October 2019, Bad Hofgastein, Austria.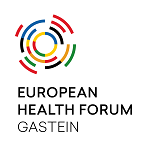 In 2019, the
EHFG
aims to highlight ideas and debates that challenge the status quo and look beyond the classic spheres of health policy. We call on all partners and participants to contribute to a transformative vision for European policy and society that puts
people's health
and
well-being
at the centre.
While we have made considerable advances in health, there are a number of areas that seem to be at a stalemate despite ample evidence on how to move forward. Even where robust frameworks and roadmaps are in place, change often do not take place fast enough...
read more

Communication Tips - Asking for Clarification During Consultation
Are you a medical professional who uses a foreign language at work?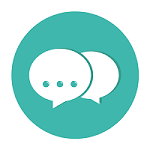 Do you have a friend who speaks a foreign language at work or has a cultural background different from colleagues/customers?
During a consultation, you ask questions to gain
new information
. Next to gaining new information, sometimes additional questions are needed to
clarify information
that a patient has already provided. This is usually necessary when a patient's statements are vague or require further elaboration
...
read more

International Partners Pledge $1.2 Billion to Help Cyclone-hit Mozambique Recover
UN News
Donors have pledged an initial $1.2 billion to help restore livelihoods and rebuild infrastructure destroyed by cyclones Kenneth and Idai in Mozambique, the United Nations Development Programme (UNDP) announced. The powerful tropical cyclones, which struck Mozambique in quick succession this past March and April respectively, killed hundreds and impacted close to two million...read more


Chemsex: Brits More Likely to Combine Drugs With Sex, Survey Finds
BBC News
People in the UK are more likely to combine drugs with sex than those in the US, Canada, Australia or Europe, according to a survey. It found Brits, younger people and those on higher incomes were more likely to have chemsex. More than 22,000 people took part in the Global Drug Survey's research into substance-linked sex. It found alcohol, cannabis, MDMA and cocaine are the drugs most commonly used... read more



Radiation-Free Stem Cell Transplants, Gene Therapy May Be Within Reach
Stanford Medicine
Researchers at Stanford and the University of Tokyo may have cracked the code to doing stem cell transplants and gene therapy without radiation and chemotherapy. For decades, researchers have been stymied in their attempts to grow large numbers of hematopoietic stem cells in the laboratory... read more



Fix My Fatigue: Your Daily Multivitamin To The Rescue!
Medical Daily
When it comes to getting the most out of life, good health is foundational. We know what to do: Eat nutritious foods, get 30-plus minutes of heart-pumping exercise most days, sleep well and be attentive to mental health. These seem like simple steps, yet vitality alludes millions of Americans due to a lifestyle that can derail personal wellbeing... read more

Leitender Oberarzt Allgemeine- und Viszeralchirurgie (m/w/d)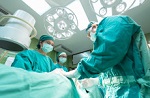 Wir suchen für ein modern ausgestattetes Lehrkrankenhaus in Deutschland in einer traditionellen Handwerks- und Industrieregion eine/n
Leitenden Oberarzt Allgemein- und Viszeralchirurgie (m/w/d)
.
Die Region ist wirtschaftlich vielversprechend, alle gängigen Schulformen sind vorhanden, der Ausbildungsgrad der Bevölkerung ist hoch. Die Klinik für Allgemein- und Viszeralchirurgie bietet folgende Schwerpunkte: minimalinvasive Chirurgie (Schlüssellochchirurgie), onkologische Chirurgie, optimale perioperative Behandlung...
weiterlesen
(sponsored)

Arzt/Ärztin in Weiterbildung zum/zur Laboratoriumsmediziner/in (m/w/d)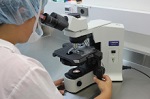 Arzt/Ärztin in Weiterbildung zum/zur Laboratoriumsmediziner/in (m/w/d)
für den Fachbereich
Klinische Chemie
an einer Medizinischen Fakultät in Mitteldeutschland gesucht.
Die Klinische Chemie und die Pathobiochemie bilden die Schwerpunkte auf Institutsebene. Das zugehörige Zentrallabor deckt das gesamte Spektrum der labordiagnostischen Verfahren der Universitätsklinik ab...
weiterlesen

(sponsored)

Doctopia Jobs: SLK-Kliniken
Oberarzt (m/w/d) für Innere Medizin/Allgemeinmedizin/Anästhesie
Das Klinikum am Gesundbrunnen ist als Haus der Maximalversorgung mit 930 Betten und zahlreichen ambulanten Behandlungsangeboten wesentlicher Bestandteil der Gesundheitsversorgung in der Region. In unserer ZNA werden jährlich ca. 60.000 Patienten/innen versorgt
.
Weitere Informationen finden Sie
hier
.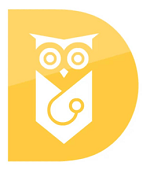 Oberarzt für Chirurgie (m/w/d) für die Zentrale Notaufnahme

Wir bieten eine interessante und abwechslungsreiche Tätigkeit, langfristige Perspektive in einem der größten Klinikverbünde Deutschlands, einen attraktiven und modern ausgestatteten Arbeitsplatz, umfangreiche Fort- und Weiterbildungsangebote und vieles mehr.
Weitere Informationen finden Sie
hier
.
Assistenzarzt (m/w/d) für Gastroenterologie, Diabetologie
Derzeit umfasst die Medizinische Klinik II 86 Betten, die sich auf drei Stationen verteilen und eine von drei internistischen Kliniken des Klinikums am Gesundbrunnen ist. Die Medizinische Klinik II vertritt neben der Allgemeinen Inneren Medizin insbesondere die Schwerpunkte Gastroenterologie/Hepatologie und Diabetologie/Endokrinologie.
Weitere Informationen finden Sie
hier
.
(sponsored)

Leitender Oberarzt für Psychiatrie und Psychotherapeutische Medizin (m/w/d)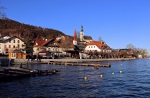 Für ein Akutkrankenhaus im Raum Salzburg wird
ein Leitender Oberarzt (m/w/d) für Psychiatrie und Psychotherapie/Psychiatrie und Psychotherapeutische Medizin
im Zuge einer Altersnachfolgeregelung gesucht.
Das Klinikum versorgt mit rund 100 Akut-Betten PatientInnen in der Region im Bereich der Psychiatrie und Psychotherapie/ Psychosomatischen Medizin. Das Haus liegt in einer reizvollen Naturlandschaft in beeindruckender Seen- und Bergkulisse. Ein hoher Freizeitwert trifft auf eine gute Infrastruktur. Kindergärten und alle Schulen befinden sich direkt im Ort...
weiterlesen

(sponsored)

Chefarzt Gastroenterologie/Innere Medizin (m/w/d)
Für ein modernes Akutkrankenhaus der Grund- und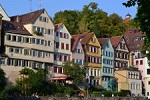 Regelversorgung im Süden von Baden-Württemberg, nahe an der Schweizer Grenze, suchen wir zum nächstmöglichen Zeitpunkt einen
Chefarzt Innere Medizin mit dem Schwerpunkt Gastroenterologie (m/w/d)
.
Mehr als 800 Mitarbeiter und Mitarbeiterinnen versorgen bei knapp 300 Planbetten und 12 verschiedenen Fachdisziplinen und Instituten aktuell ca. 20.000 stationäre Patienten und Patientinnen pro Jahr. Die Abteilung Innere Medizin-Gastroenterologie verfügt aktuell über 2 Mal 20 Betten…
weiterlesen


(sponsored)

Jobs and Career Offers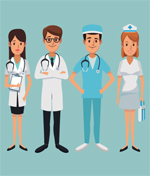 If you want to work in the German-speaking region, you need language level C1 for medical doctors and B2 for nurses as well as for assistants.
Send us your detailed CV and include your "informal" statement to your application why you want to work in Germany, Austria or Switzerland.
See our listing of job vacancies in our
job-overview.
Find international job vacancies in our
GI-jobdatabase
.

P.S.: Send GI-Mail to a
friend
.