Dear Ladies and Gentlemen!

The first issue of GI-Mail 2019 presents you courses and conferences covering a variety of topics, ranging from Clinical Research and Mental Health to Diabetes and Public Health.

We would like to draw your attention to the special of the month section, where you will find information about the World-Leprosy Day, an interesting experience report about an elective in London and an article about the upcoming European Health Forum Gastein 2019.

Take a look at our section News. There you can read about the latest trends and news from the medicine and health sectors.

If you are interested in a new job or a training position for MDs in Germany or Austria and have a good knowledge of the German language, take a look at our jobs & career offers. More jobs can be found in our monthly job newsletter and in the Going International job database.

Visit us on Facebook – you will find weekly updated news on topics related to medicine and health.

We wish you a successful year 2019!

Kind regards,

Gerhard Polak, MD

P.S.: Send GI-Mail to a friend.

ISSN: 2312-0827

Youth Mental Health: Helping Young People with Anxiety
Start: 4th February 2019, online course.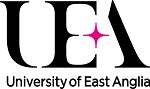 Anxiety is a common condition experienced by young people that can escalate to a point where it
impacts on their general wellbeing
and activities of daily living, brain development and performance at school or college. If untreated the risk of developing chronic and enduring
mental health
conditions increases, as well as the risks of
deliberate self harm and suicide
.
On this course you will learn how to identify anxiety disorders experienced by young people, understand 'stigma' related to mental health and develop your ability to help a young person experiencing debilitating anxiety...
read more

VIARES CRA Academy – Online Academy
16th February 2019 to 4th May 2019, online course.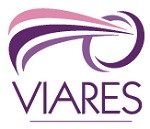 This academy is an
online program
consisting of a series of activities. It includes expert instructor-led, live webinars, interactive e-learning modules, knowledge checks and tests, which can all be completed next to a full-time job.
The program covers all technical skills and competencies relevant to the role of a
Clinical Research Associate (CRA)
. We also recommend the course to related functions like Clinical Trial Assistants (CTA) or Clinical Research Site Coordinators (CTC)/Study Nurses...
weiterlesen

Expedition Skills 2019

8th to 12th July 2019, Lake District, England, UK.
Expedition Skills
is a unique camping based multi-disciplinary programme run over 5 days and delivered by Wilderness Medical Training (WMT) and Wild Human at a remote, lake-side camp (close to Windermere) in the Lake District, England.
You'll learn expedition-proven skills ranging from bushcraft and forest living techniques themed around basecamp set up, comfortable living and moving through the landscape (first 3 days) to
wilderness medicine
...
read more

The European Congress on Innovation in Diabetes
4th to 5th March 2019, Vienna, Austria.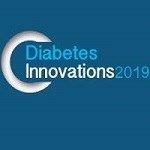 The European Congress on Innovation in Diabetes (Diabetes-Innovations 2019)
, the first congress to comprehensively focus on nanotechnology, will take place from 4th to 5th March 2019 in Vienna, Austria. Diabetes technology has developed over the last decades to become an essential component of diagnosis and care for patients with diabetes mellitus.
New technologies
derived from space travel and computer science are soon to be married with existing technology applications...
read more

Poverty and Social Protection Conference 2019
9th to 11th March 2019, Bangkok, Thailand.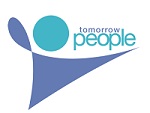 We are proud to invite you to join us at the 12th Annual Poverty and Social Protection Conference (PSPC 2019) that will take place from March 9th to 11th 2019 in Bangkok, Thailand. The Conference is organized by
Tomorrow People Organization
, an internationally recognized non-profit organization with headquarters in Belgrade, Serbia.
This conference will focus on issues of
poverty and its eradication
, social inequality, race relations and policy management and mismanagement from an international perspective...
read more

The 5th International Conference on Public Health
10th to 12th July 2019, Kuala Lumpur, Malaysia.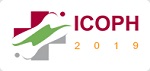 The International Institute of Knowledge Management (
TIIKM
) takes the pleasure to invite you to the
5th
International Conference on Public Health 2019
(ICOPH 2019) which will be held from 10th to 12th July 2019 in Kuala Lumpur, Malaysia.
ICOPH 2019 will be an innovative and informative international conference reflecting the
direction of public health
while offering a wide range of diversions to participants of all backgrounds...
read more
Pacific Rim Otolaryngology- Head and Neck Surgery Update
16th to 19th February 2019, Honolulu, Hawaii
30th European Heart Diseases and Heart Failure Congress
18th to 19th February 2019, Amsterdam, Netherlands
Advanced Topics in Clinical Trials

18th to 22nd February 2019, Rotterdam, Netherlands


3rd European Clinical Quality Oversight Forum
25th to 26th February 2019, London, United Kingdom


2019 Annual Scientific Assembly of the American Academy of Emergency Medicine
9th to 13th March 2019, Las Vegas, NV, USA
2019 Pulmonary, Thoracic and Critical Care Conference
12th to 13th April 2019, Panaji, India
22nd EHFG: A Healthy Dose of Disruption? Transformative Change for Health and Societal Wellbeing

Come and join us for the
22nd EHFG
and help us to build a capacity to navigate a better future for health in Europe in these volatile times.
For the upcoming
conference programme
, we are looking for future-facing ideas and debates that challenge the status quo, look beyond the classic spheres of health policy and employ creative and innovative approaches to both content and format...
read more

World Leprosy Day 2019

World Leprosy Day is observed on the last Sunday in January. The next
World Leprosy Day
will be taking place on 27th January 2019. The day was chosen by French humanitarian Raoul Follereau in 1953 to coincide with the anniversary of Mahatma Ghandi's death on 30th January 1948.
World Leprosy Day raises awareness of a disease that many people believe to be extinct. Today it is not just the
disease
that is forgotten, but the people too...
read more

Elective in London
by Enise Beyzanur Ceran.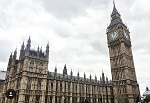 First of all, let me start with a quote by Virginia Woolf:
"To walk alone in London is the greatest rest".
In order to experience working in London and to get to know the British health care system, I decided to do a
one-month elective in the Accident & Emergency sector
during my fourth year.
I had decided to do my primary care elective at the
Imperial College London
. Great Britain is known to have a
very good education system
and studying medicine in this country is competitive as well...
read more

Artificial Intelligence and The Future of Medicine
Science Blog
Washington University researchers are working to develop artificial intelligence (AI) systems for health care, which have the potential to transform the diagnosis and treatment of diseases, helping to ensure that patients get the right treatment at the right time... read more
Street Medicine: Bringing Health Care to Phoenix's Unsheltered Homeless
Cronkite News
Expect people who are living on the streets to be exhausted from carrying around everything they own, all the time, Bonnie Ervin told her volunteer trainees. Also expect them to be hypervigilant, she added, so don't walk up on them without warning... read more
Antimicrobial Resistance Knows No Boundaries
IPS
European Union officials and global health bodies have called for help for poorer countries as growing resistance to antibiotics threatens to become a 'global health tragedy' and jeopardises Sustainable Development Goals in some parts of the world... read more


How Can We Make Health Data A Global Public Good?
Medicus Mundi Switzerland
The current and future convergence of big health data - from personal, clinical, and environmental - combined with artificial intelligence (AI) offers unprecedented opportunities for public health. Pooling and sharing this data has the potential to reduce the barriers to accessing diagnostics and care, making it available to all... read more


Chefarzt (m/w/d) für Innere Medizin, Schwerpunkt Gastroenterologie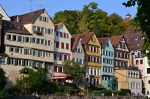 Für ein modernes Akutkrankenhaus der Grund- und Regelversorgung im Süden von Baden-Württemberg, nahe an der Schweizer Grenze, suchen wir zum nächstmöglichen Zeitpunkt einen
Chefarzt (m/w/d) für Innere Medizin mit dem Schwerpunkt Gastroenterologie
.
Die Abteilung Innere Medizin-Gastroenterologie verfügt aktuell über
40 Betten
. In nächster Zeit ist eine Zentrumsstruktur für die Innere Medizin geplant. Das Zentrum beinhaltet ein Department für Gastroenterologie...
weiterlesen

Oberarzt (m/w/d) für Innere Medizin
Für eine öffentliche Fachklinik südlich von Salzburg, Österreich, suchen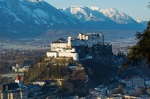 wir eine/n
Oberarzt (m/w) für Innere Medizin
.
Die topmodern ausgestattete internistische Fachklinik mit ca. 70 Betten liegt in einem Luftkurort in einer Umgebung mit sehr hohem Freizeitwert. In der Klinik werden vor allem PatientInnen mit Diabetes, Fettstoffwechselstörungen, Magen-Darm-Erkrankungen, Nierenproblemen und Rheuma behandelt...
weiterlesen

Chefarzt (m/w/d) für Neurologische Frührehabilitation Phase B
Für die
Leitung und Entwicklung
des neu zugelassenen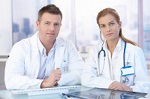 Fachgebietes Neurologische Frührehabilitation Phase B suchen
wir für eine Spezialklinik für Orthopädie eine/n
Facharzt (m/w/d) für Neurologie
oder
Neurochirurgie
mit einer mindestens 3jährigen Erfahrung in der neurologisch-neurochirurgischen Frührehabilitation als
Chefarzt (m/w/d)
.
Unser Angebot
für die/den künftigen Chefarzt/Chefärztin
:
Mitarbeit in einem qualitäts-, zukunfts- und serviceorientierten Unternehmen, attraktives Aufgabenspektrum mit Raum für Eigeninitiative und Gestaltungspotenzial in einem innovativen klinischen Umfeld, interessantes und entwicklungsfähiges Betätigungsfeld und vieles mehr...
weiterlesen

Oberarzt (m/w/d) für Innere Medizin und Pneumologie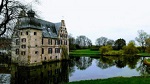 Wir suchen für ein modernes Krankenhaus in Nordrhein-Westfalen eine/n
Oberarzt (m/w) für Innere Medizin und Pneumologie
.
Das Krankenhaus mit knapp 2.000 MitarbeiterInnen verfügt über 620 Planbetten. Pro Jahr werden mehr als 60.000 PatientInnen in 13 Fachabteilungen und 10 spezialisierten Zentren behandelt. Das Haus ist seit 2015 nach KTQ zertifiziert....
weiterlesen
Jobs and Career Offers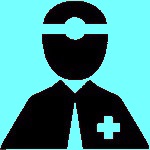 If you are a medical specialist, a medical assistant or a nurse with good knowledge of the German language (level C1), apply now at Going International for these specialities:

Internal medicine
Neurology
Anesthesia
Radiology
Nursing
If you are interested please send us your detailed CV as a Word-document to office@goinginternational.org. Please write in the subject line: "GI-Mail 01/2019".

You can also find a wide range of international job vacancies in the job newsletter.


Participate in our Website Survey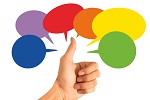 ... and
win a book
token. We would like to find out what you think about the
website of Going International
.
Our survey takes you only
5 minutes
and your feedback will help us improve our services for you!
Thank you for participating in our survey!
Participate now