Dear Ladies and Gentlemen!

The current edition of GI-Mail offers a wide selection of courses and conferences, ranging from Epidemiology and Alpine Medicine to Tropical Medicine and Dermatology.

In the special section you will find a postscript of the European Health Forum Gastein 2018 and an interesting experience report about an Erasmus exchange in Paris.

Take a look at our new section - "News". There you can read about the latest trends and news from the medicine and health sectors.

If you are interested in a new job or a training position for MDs in Germany or Austria and have a good knowledge of the German language, take a look at our jobs & career offers. More jobs can be found in our monthly job newsletter and in the Going International job database.

Visit us on Facebook – you will find weekly updated news on topics related to medicine and health.

Kind regards,

Gerhard Polak, MD

P.S.: Send GI-Mail to a friend.

ISSN: 2312-0827

EpidM Winter Courses in Epidemiology 2019
9th to 23rd January 2019, Amsterdam or Soesterberg, Netherlands.
The EpidM Winter Courses in Epidemiology-program in January 2019 provide a unique possibility to
follow advanced level epidemiology
and
applied biostatistics courses
while experiencing the beautiful city of Amsterdam or the beautiful surroundings of the conference hotel in Soesterberg in winter time.
From 9th to 23rd January 2019 EpidM offers a very interesting program which covers courses in
Mixed Model Analysis, Clinimetrics, Clinical Prediction Models and Missing Data
. One of the strengths of these courses is the combination of lectures and computer practicals...
read more

Alpine Medicine Course
20th to 25th January 2019, Julian Alps, Slovenia.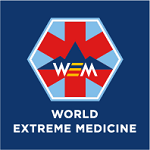 The exciting and comprehensive 6-day Alpine Medicine Course is designed to open the world of expedition medicine to doctors, nurses, paramedics and other medical professionals wanting to add adventure into their career. This new course blends
winter mountaineering skills
,
advanced expedition medicine skills
as well as
altitude
and
cold weather medicine
.
Unlike any other course, structured 1:1 mentoring from our faculty team will allow for greater advancement of skills helping you to gain more from all taught content and medical scenarios...
read more

Course in Mindfulness for Wellbeing and Peak Perfomance
Start: anytime, online course.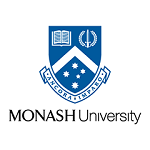 Stressed by the pace of modern life?
Mindfulness
might be the answer.
Research shows that when you're not deliberately paying attention to something, your brain goes into default mode causing increased anxiety and poor communication.
Mindfulness can help
end
this
unproductive behaviour
. In this online course, you'll learn how to incorporate mindfulness practices into your life, to reduce stress and improve your personal and professional life...
read more

Middle East Respiratory Syndrome: Introduction
Start: anytime, online course.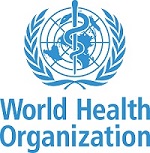 This introductory level online course aims to equip frontline responders with introductory level knowledge to manage
MERS
(Middle East Respiratory Syndrome). By the end of this course participants should be able to summarize
symptoms
,
treatment
,
and prevention
of MERS.
Decision-makers and frontline responders will gain introduction knowledge along with resources on the Middle East Respiratory Syndrome (MERS) after completing this course...
read more

6th International Conference on Tropical Medicine, Infectious Diseases and Public Health
10th to 11th December 2018, Abu Dhabi, UAE.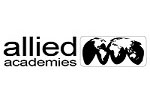 The 6th International Conference on Tropical Medicine, Neglected Infectious Tropical Diseases and Public Health
includes various people presenting their research in the form of brief keynote speeches, speaker talks, workshops, speaker sessions and exhibitions covering a range of topics and important issues which may be helpful for us all
from the research to the practical implementations.
The theme of this years conference is
"Tracking health issues and Treating diseases with Tropical Medicines and Advanced Techniques"
...
read more

10th International Conference on Research in Life Sciences and Healthcare

30th to 31st December 2018, Kuta, Bali, Indonesia.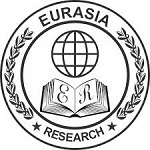 The
themes
to be discussued are biotechnology, Life Sciences (Zoology, Botany, Biochemistry, Microbiology, Ecology), Biomedical Signal Processing and Health Informatics, Biomedicine Engineering and many more.
The keynote topic of this conference is
Improving Hand Hygiene Adherence,
using combined WHO Multimodal Hand Hygiene Improvement Strategy and IHI Virtual Breakthrough Series Collaborative...
read more

18th Annual Caribbean Dermatology Symposium
15th to 19th January 2019, Cayman Islands.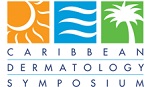 Join us in the Cayman Islands for four days of cutting-edge education in
managing diseases of the skin
. The symposium is an
educational program
led by internationally-known faculty who will provide the latest updates in medical dermatology and the diagnosis and treatment of various dermatologic conditions.
Take the opportunity to network with our
distinguished faculty
and your peers as you learn about complicated and common problems seen in practice. You'll gain insight and knowledge that will be immediately useful in the care of your patients...
read more
#InheritYourFuture Forum 2018
21st November 2018, Vienna, Austria

Introduction to Study Design and Research Methods
26th to 30th November 2018, Oxford, United Kingdom

2nd Annual Dermatology Drug Development Summit
27th to 29th November 2018, Boston, MA, USA

5th World Translation Medicine Meeting
2nd to 3rd December 2018, Tampa, FL, USA

Health in Detention
10th to 14th December 2018, Basel, Switzerland

MR imaging Rectal Cancer - All You Want to Know and How to Interpret
11th to 12th December 2018, Amsterdam, Netherlands

My Extraordinary Erasmus Exchange in Paris
by Angelika Starzer.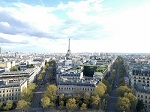 As a person who has always been fond of the idea of studying abroad and
experiencing different educational systems
I decided to apply for an Erasmus exchange during my 5th year at the medical school in Vienna, Austria.
During grammar school I had learned French for several years, so I wanted to
brush up my language skills
and applied for Paris, France.
And it was with great joy that I accepted an offer from L'Université Paris Descartes...
read more


European Health Forum Gastein 2018 Challenges Experts to Think Big and Make Bold Political Choices for Agenda 2030

The
21st edition
of the European Health Forum Gastein, an event on
the Austria EU presidency calendar, concluded on the 5th October 2018 with 600 leading health policy experts agreeing on the need to set bold political choices for health system sustainability in Europe.
Experts acknowledged the necessity to avoid reversing the strides achieved in improving the health of Europeans and raised concerns about the possible impact of the 2019 European elections on Europe's health agenda.
"Health and Sustainable Development – bold political choices for Agenda 2030"
was the broad theme that set the scene for forward-looking and solution-oriented discussions...
read more

Abu Dhabi calls for increased push to promote quality patient experience
Business Innovation Institute
UAE has made improving healthcare delivery a key plank of its Vision 2030. The state envisions to enhance the health of individuals and societies in the region through the provision of comprehensive and excellent health services... read more

Joint EFGCP & DIA Better Medicines for Children Conference
EFGCP
This conference is a yearly event organised by the EFGCP Children Medicines Working Party in collaboration with DIA and Regulators to take stock of the progress achieved in the paediatric field... read more


Why modern medicine is a major threat to public health
The Guardian
Former airline pilot Tony Royle came to see me last year to seek reassurance that it was OK to participate in an Ironman event, having stopped all his medications 18 months after suffering a heart attack... read more

Breast cancer screening does not reduce mortality
Science Daily
Fewer and fewer women die from breast cancer in recent years but, surprisingly, the decline is just as large in the age groups that are not screened... read more

Facharzt (m/w) für Allgemeinmedizin mit Interesse an Sportmedizin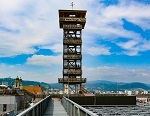 Für ein privates Gesundheitsunternehmen im Mühlviertel/Oberösterreich, 25km von Linz entfernt, suchen wir eine/n
Facharzt (m/w) für Allgemeinmedizin
mit Interesse an
Sportmedizin
.
Die Gesundheitseinrichtung auf Premium-Niveau behandelt unter anderem PatientInnen mit
Gelenksabnützungen, Diabetes Mellitus und Herz-Kreislauferkrankungen
stationär. Auch ambulante Therapien werden angeboten...
weiterlesen

Fach-/Oberarzt (m/w) für Urologie einschließlich Kinderurologie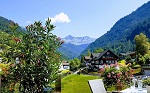 Für ein universitäres Lehrkrankenhaus im Westen Österreichs, im österreichisch-schweizerischen Grenzraum, suchen wir zum baldigen Eintritt eine/n
Fach-/Oberarzt (m/w) für Urologie
einschließlich
Kinderurologie.
Das
topmodern
ausgestattete Schwerpunktkrankenhaus verfügt über
600 Betten und bietet ein interessantes Arbeitsumfeld in
lebenswerter Umgebung
. In der Abteilung für Urologie mit 30 Betten werden jährlich ca. 10.000 PatientInnen wegen Harnwegsinfektionen, Nieren- und Harnsteinen, Prostataerkrankungen sowie Tumoren behandelt...
weiterlesen
Doctopia Jobs: SLK Kliniken
Oberarzt für Kinder- und Jugendmedizin (m/w/d)
Neben der fachlich adäquaten Versorgung ist die menschliche, ganzheitliche und individuelle Betreuung der Patienten und ihrer Familien ein Schwerpunkt unserer Tätigkeit. Wir sind überzeugt, dass dies nur in einem Team mit einem hohen Maß an Kollegialität gelingen kann.
Weitere Informationen finden Sie hier.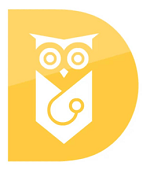 Ärztlicher Leiter der Zentralen Notaufnahme im Kollegialsystem (m/w/d) Sektionsleiter Innere Medizin Zentrale Notaufnahme (m/w/d)
Die SLK-Kliniken Heilbronn GmbH steht als einer der größten kommunalen Klinikverbünde in Deutschland für vertrauensvolle und verantwortungs- bewusste Arbeit am Menschen.
Weitere Informationen finden Sie hier.

Arzt Infektiologie und Infektionsprävention (m/w/d)
Das Institut für Infektionsprävention und Klinikhygiene betreut in der Region Heilbronn-Franken vier Akutklinikstandorte, eine geriatrische Rehaklinik sowie eine Langzeitpflegeeinrichtung mit Beatmungspflege. Wir beraten die Kliniken und Mitarbeiter in allen Fragen der Prävention und des Managements von Patienten mit Infektionskrankheiten.
Weitere Informationen finden Sie hier.

Leiter (m/w/d) Endoskopie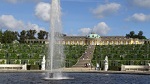 Ein
Leiter
(m/w/d)
Endoskopie
wird im Raum Berlin/Potsdam zum
nächstmöglichen Zeitpunkt
, möglichst in Vollzeitbeschäftigung, gesucht.
Zu den Aufgaben gehören unter anderem die Leitung der Endoskopieabteilung, Durchführung aller diagnostischen und kurativen endoskopischen Eingriffe sowie oberärztliche Tätigkeit für den Bereich Gastroenterologie und die Weiterbildung der Assistenzärzte im Fachgebiet...
weiterlesen

Facharzt (m/w) für Orthopädie und Unfallchirurgie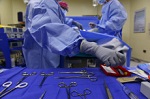 Wir suchen für eine moderne orthopädische Praxis in Niedersachsen einen
Facharzt (m/w) für Orthopädie und Unfallchirurgie
.
Die topmodern ausgestattete Praxis ist nach DIN EN ISO zertifiziert und bietet ein sehr weit gefächertes konservatives und operatives Leistungsspektrum. Die Praxis ist seit einigen Jahren mit einem nahe gelegenen Krankenhaus als Endoprothetikzentrum zertifiziert...
weiterlesen
Jobs and Career Offers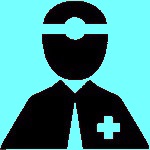 If you are a medical specialist, a medical assistant or a nurse with good knowledge of the German language (level C1), apply now at Going International for these specialities:

Internal medicine
Neurology
Anesthesia
Radiology
Nursing
If you are interested please send us your detailed CV as a Word-document to office@goinginternational.org. Please write in the subject line: "GI-Mail 10/2018".

You can also find a wide range of international job vacancies in the job newsletter.


Participate in our Website Survey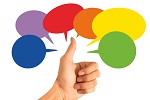 ... and
win a book
token. We would like to find out what you think about the
website of Going International
.
Our survey takes you only
5 minutes
and your feedback will help us improve our services for you!
Thank you for participating in our survey!
Participate now