Dear Ladies and Gentlemen!

In the September-issue of our newsletter we present you various courses and congresses dealing with a wide range of topics, including Patient Experience, Public Health and Sleep Medicine.

In the special section you will find information on EMERGENCY, a humanitarian organisation that is looking for doctors for missions in Afghanistan, Sierra Leone, Sudan, etc.

Take a look at our new section - "News". There you can read about the latest trends and news from the medicine and health sectors.

If you are interested in a new job or a training position for MDs in Germany or Austria and have a good knowledge of the German language, take a look at our jobs & career offers. More jobs can be found in our monthly job newsletter and in the Going International job database.

Visit us on Facebook – you will find weekly updated news on topics related to medicine and health.

Kind regards,

Gerhard Polak, MD

P.S.: Send GI-Mail to a friend.

ISSN: 2312-0827

Better Methods for Clinical Studies in Infectious Diseases and Clinical Microbiology: A Hands-on Workshop
7th to 9th November 2018, Seville, Spain.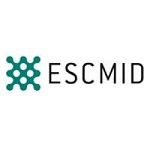 Perfect methods in designing and performing randomized controlled trials, observational studies and systematic reviews/meta-analyses allow us to draw recommendations for better treatment of our patients.
The purpose of the workshop is to provide the participants with tools on how to phrase a
research question
, choose the
appropriate design
and methods to address it, avoid biases, and write an
optimal report
...
read more

Immunology Short Course for Clinicians and Scientists
12th to 14th November 2018, London, United Kingdom.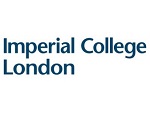 For over 20 years, the Department of Immunology has run a short course providing clinicians and scientists with a broad understanding of the complex field of
immunology
and an insight into the most recent advances in both scientific and clinical immunological research.
Run over three days, this course covers the development of the
immune system
and how it works in
physiological
and
pathological situations
...
read more

Introduction to Sleep Medicine and Methodological Approaches
10th December 2018 to 10th February 2019, online course.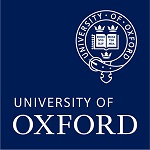 The Sleep & Circadian Neuroscience Institute (
SCNi
), within the Nuffield Department of Clinical Neurosciences (
NDCN
) is now offering an
online programme in Sleep Medicine.


In conjunction with this programme it is pleased to present standalone modules for those wishing to study only one or two aspects of the programme to
facilitate professional practice.
Modules will be available when they are running for the main programme...
read more

International Patient Experience Symposium
12th to 14th November 2018, Abu Dhabi, United Arab Emirates.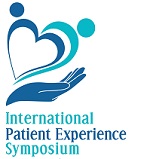 Under the patronage of the Ministry of Health & Prevention, BII (Business Innovation Institute) is pleased to announce the inaugural launch of the
International Patient Experience Symposium
scheduled for 12th -14th November 2018 in Abu Dhabi.
Emphasizing the paradigm shift towards
'person-centered care'
and propagating patients to be equal partners of their own care journey, the event will re-imagine the existing care models and help deliver on the strategic promise of
experience excellence
...
read more
If you write an e-mail to office@goinginternational.org you receive 10% booking discount!



8th European Alcohol Policy Conference
20th to 21st November 2018, Edinburgh, Scotland.
SHAAP (Scottish Health Action on Alcohol Problems) and Eurocare

(The European Alcohol Policy Alliance) are the organisers of the
8th European Alcohol Policy Conference
(8EAPC)
, which will be hosted
at the Royal College of Physicians of Edinburgh, Scotland, on 20th and 21st November 2018.
Through the prism of humanist and rationalist views from the Scottish and European Enlightenment,
which emphasised evidence-based scientific principles, the 8EAPC presentations will re-assert
the
importance of enlightened policies
to bring practical benefits for the individual and society as a whole...
read more

11th European Public Health Conference
28th November to 1st December 2018, Ljubljana, Slovenia.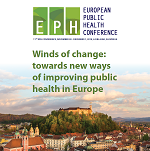 The annual EPH conferences are considered the premier European gatherings of public health professionals worldwide. Delegates include researchers, policymakers, practitioners and teachers in public health and many other related fields.
The
11th EPH Conference
offers
excellent opportunities
to learn from the latest research and practice, to network with experts and colleagues and to expand your professional horizons...
read more

2019 ISDS Annual Conference
29th January to 1st February 2019, San Diego, CA, USA.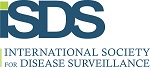 The International Society for Disease Surveillance (ISDS) conference is the premier event dedicated to the
advancement of the science and practice of biosurveillance
.
Every year, the ISDS conference draws approximately 400 professionals from a broad range of disciplines to learn the latest achievements, analytic methods, best practices, conceptual frameworks, and technical innovations in the
rapidly evolving field of health surveillance
...
read more
Neuromuscular Drug Development Summit
29th to 31st October 2018, Boston, MA, USA
Find more information here.

25th Clinical Applications for Age Management Medicine
1st to 4th November 2018, Tuscon, AZ, USA
Find more information here.

Medical Complications in Pregnancy
14th to 16th November 2018, London, United Kingdom
Find more information here.

World Congress on Surgeons
22nd to 24th November 2018, Bucharest, Romania
Find more information here.

Health in Detention
10th to 14th December 2018, Basel, Switzerland
Find more information here.

EMERGENCY: Medicine and Human Rights Since 1994

Milan, 1994: EMERGENCY,
a humanitarian organisation founded to help civilian victims of war and poverty, was born. Since then, we have
worked in
18 countries
, building hospitals, surgical centres, rehabilitation centres, paediatric centres, first aid posts, health centres, clinics and mobile clinics, a maternity centre and a cardiac surgery centre.
At the request of local authorities and other organizations we have also contributed to the restructuring and the equipping of existing health facilities...
read more

European Health Forum Gastein 2018: Health and Sustainable Development - Bold Political Choices for Agenda 2030

3rd to 5th October 2018, Bad Hofgastein, Austria.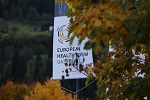 This year the
EHFG
is an
official event
of the Austrian Presidency of the Council of the European Union. We invite you to strengthen the case for European action on health and move forward.
What priorities do we need to set, which risks should we take, which convictions do we need to overturn? Is it time for a healthy paradigm shift to make our systems future proof? Help us convey why
collaboration on health across sectors and borders
is vital for sustainable economic and social policies, and that it must remain a key concern of European institutions...
read more

More US adolescents up to date on HPV vaccination
CDC (Centers for Disease Control an Prevention)
CDC reports show encouraging signs for preventing future cancers. The number of adolescents who are up to date on HPV vaccination increased... read more
Shared humanity our only hope against hatred
IPS (Inter Press Service News Agency)
Siddarth Chatterjee is the United Nations Resident Coordinator to Kenya and was born in the city that was mother Theresa's home - Calcutta, India... read more

Low quality healthcare is increasing the burden of illness and health costs globally
WHO (World Health Organization)
Poor quality health services are holding back progress on improving health in countries at all income levels, according to a new joint report by the OECD, WHO and World Bank... read more


Tuberculosis screening in asylum seekers in Germany: a need for better data
The Lancet Public Health
Screening for tuberculosis among asylum seekers is a cornerstone of tuberculosis prevention and control strategies in many European countries... read more

Leiter (m/w) Unternehmenscontrolling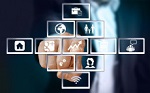 Für ein Klinikum in Norddeutschland suchen wir – zum nächstmöglichen Zeitpunkt – den
Leiter (m/w)
Unternehmenscontrolling
.
Das Klinikum ist ein fest etablierter Leistungsanbieter für stationäre und ambulante Gesundheitsleistungen in Schleswig-Holstein. Es steht nicht nur für eine ortsnahe, breitgefächerte, moderne und hochqualifizierte medizinische Versorgung seiner Patienten, sondern ist vor allem auch
einer der größten Arbeitgeber in der Region...
weiterlesen

Intensiv und Anästhesiepflegekräfte (m/w)
Für ein modernes Krankenhaus in Frankfurt Main suchen wir zum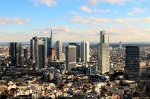 sofortigen Eintritt
Intensiv- und Anästhesiepflegekräfte (m/w).


Im Haus werden ca. 12.000 Narkosen pro Jahr durchgeführt. Es werden dabei alle gängigen Verfahren der Anästhesie angewandt. Einen Schwerpunkt der Klinik stellt die postoperative Schmerztherapie dar...
weiterlesen
Doctopia Jobs: SLK Kliniken
Ärztliche Leitung der zentralen Notaufnahme im Kollegialsystem (m/w/d)
Sektionsleiter Innere Medizin Zentrale Notaufnahme
Die SLK-Kliniken Heilbronn GmbH steht als einer der größten kommunalen Klinikverbünde in Deutschland für vertrauensvolle und verantwortungsbewusste Arbeit am Menschen. Mit unseren beiden Neubauten haben wir eine moderne Infrastruktur geschaffen und setzen uns mit über 4.200 Mitarbeitern an vier Standorten täglich für das Wohl anderer ein.
Weitere Informationen finden Sie hier.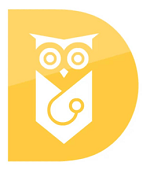 Oberarzt für Kinder- und Jugendmedizin (m/w/d)
Neben der fachlich adäquaten Versorgung ist die menschliche, ganzheitliche und individuelle Betreuung der Patienten und ihrer Familien ein Schwerpunkt unserer Tätigkeit. Wir sind überzeugt, dass dies nur in einem Team mit einem hohen Maß an Kollegialität gelingen kann.
Weitere Informationen finden Sie hier.

Facharzt Allgemeinmedizin - Facharzt Innere Medizin (m/w/d)
Die Region ist wirtschaftlich stark und bietet neben einer Vielzahl an Weltmarktführern eine sehr gute Infrastruktur sowie eine Vielzahl an Freizeitbetätigungen.
So ist es Ihnen möglich – trotz landschaftlicher Idylle – dank der verkehrstechnisch sehr günstigen Lage von Möckmühl (an der A81 zwischen Heilbronn und Würzburg) Städte wie Stuttgart, Heidelberg, Würzburg, Nürnberg oder auch den Bodensee schnell zu erreichen.
Weitere Informationen finden Sie hier.

Facharzt (m/w) für Innere Medizin mit Subspezialisierung Kardiologie als Oberarzt (m/w)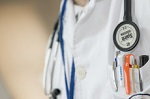 Für das Team des
Fachbereiches Kardiologie/Angiologie
suchen wir zum nächstmöglichen Zeitpunkt einen
Facharzt (m/w) für Innere Medizin
möglichst mit bereits abgeschlossener
Subspezialisierung Kardiologie
und Erfahrungen in der interventionellen Kardiologie als
Oberarzt (m/w)
.
Das Krankenhaus ist ein Krankenhaus der erweiterten Regelversorgung mit insgesamt über 250 Planbetten, seit 2017 trägt es den Status Lehrkrankenhaus. Im Krankenhaus sind über 500 Mitarbeiter in über 10 Fachabteilungen tätig...
weiterlesen

Leitender Oberarzt (m/w) für Kinder- und Jugendmedizin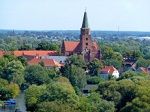 Wir suchen für ein akademisches Lehrkrankenhaus in Berlin/Brandenburg einen leitenden Oberarzt (m/w) für die Kinderklinik. In der Kinderklinik werden jährlich ca. 2.500 PatientInnen stationär behandelt.
Der Stellenplan beträgt 1-5-6-7. Weiterbildungsermächtigungen für die Fachbereiche Kinderchirurgie (12 Monate) sowie Kinder- und Jugendmedizin liegen vor...
weiterlesen
Jobs and Career Offers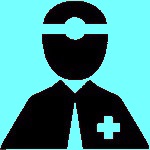 If you are a medical specialist, a medical assistant or a nurse with good knowledge of the German language (level C1), apply now at Going International for these specialities:

Internal medicine
Neurology
Anesthesia
Radiology
Nursing
If you are interested please send us your detailed CV as a Word-document to office@goinginternational.org. Please write in the subject line: "GI-Mail 09/2018".

You can also find a wide range of international job vacancies in the job newsletter.


Participate in our Website Survey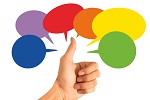 ... and
win a book
token. We would like to find out what you think about the
website of Going International
.
Our survey takes you only
5 minutes
and your feedback will help us improve our services for you!
Thank you for participating in our survey!
Participate now