Dear Ladies and Gentlemen!

The new edition of GI-Mail presents a wide selection of courses and conferences, ranging from public health and tropical epidemiology to burn care.

In the special section you will find all necessary information about the EHFG EP talks and an interesting article about the World Blood Donor Day.

Take a look at our new section - "News". There you can read about the latest trends and news from the medicine and health sectors.

If you are interested in a new job or a training position for MDs in Germany or Austria and have a good knowledge of the German language, take a look at our jobs & career offers. More jobs can be found in our monthly job newsletter and in the Going International job database.

Visit us on Facebook – you will find weekly updated news on topics related to medicine and health.

Kind regards,

Gerhard Polak, MD

P.S.: Send GI-Mail to a friend.

ISSN: 2312-0827
Going International Website Survey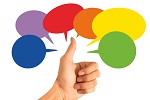 We would like to find out what you think about the
Going International website
:
Are you satisfied with the topics? Which additional information would you like to find on our website?
Our survey takes you only
5 minutes
and your feedback will help us improve our services for you!
Among all participants of the survey
10 book vouchers
(value €10) will be raffled.
Thank you for participating in our survey!
Participate now

Crimean-Congo Haemmorrhagic Fever
Start: anytime, online course.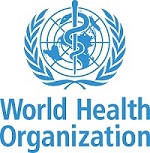 Crimean-Congo Haemorrhagic Fever (CCHF) is a widespread disease caused by a tick-borne virus that can result in severe viral haemorrhagic fever outbreaks, with case fatality rates of 10 - 40%. CCHF is endemic in Africa, the Balkans, the Middle East and Asian countries south of the 50th parallel north – the geographical limit of the principal tick vector.

This course provides a general introduction to CCHF and is intended for frontline responders engaged in preventing and managing outbreaks... read more

36th European Course in Tropical Epidemiology
22nd August to 6th September 2018, Gothenburg, Sweden.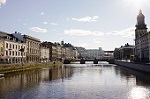 The European Course in Tropical Epidemiology is a 3-week intensive course on basic epidemiology and biostatistics. The course is suitable for a wide range of health professionals, including medics, nurses, biologists and anthropologists working in the health sector.

The course is intended for staff working in low and middle income countries as health programme managers or with an interest in public health in tropical settings....read more

2nd European Burns Association Educational Course
28th to 29th September 2018, Rotterdam, Netherlands.
The world is changing faster than ever before. And all people have the right to get the
best treatments on a global scale
. That's why we are teaming up at the Burn Care Summit.
We are delighted to announce that the
2nd EBA
(European Burns Association)
educational course
will be held in the beautiful city of Rotterdam, The Netherlands on September 28-29, 2018...
read more

7th International Public Health Conference
28th to 30th August 2018, Bangi Selangor, Malaysia.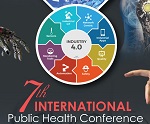 It is our great pleasure to invite you to the 7th International Public Health Conference 2018 which will be held under the the theme
"IR 4.0 & New Health Paradigm"
in Kuala Lumpur from 28th - 30th August 2018.
This
annual international conference
brings together many members and non-members, local friends and abroad colleagues who share a common goal and a view of
global health and public advocacies
...
read more

34th World Congress of Internal Medicine
18th to 21st October 2018, Cape Town, South Africa.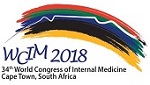 The 34th World Congress of Internal Medicine for 2018 will be held in the beautiful city of Cape Town in South Africa, at the International Convention Centre from 18 to 21 October 2018. All aspects of internal medicine will be covered during parallel sessions presented by an exciting faculty drawn from experts across the international community.

The aim of the meeting is to provide an excellent academic programme for the general physician but of a standard that the specialty groups such as rheumatologists, cardiologists, pulmonologists and so on would also benefit... read more

2nd International Congress of Health Education and Research 2018
8th to 9th November 2018, Sofia, Bulgaria.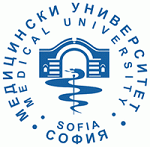 We are very pleased to announce that the 2nd edition of the International Congress of Health Workforce Education & Research will take place at the Medical University in Sofia, Bulgaria on Thursday 8th and Friday 9th November 2018.

It is too often the case that discussions relating to the education of health professionals (and the wider health workforce in general) do not include the perspectives of educators....read more
Mayo Clinic Neurology in Clinical Practice
19th to 21st July 2018, Chicago, IL, USA
Find more information here.

Neuropsychiatric Drug Development Summit 2018
30th July to 1st August 2018, Boston, MA, USA
Find more information here.

The Great Plains Laboratory Presents GPL Academy Practitioner Workshops
4th to 5th August 2018, Denver, CO, USA
Find more information here.

Analysing Disrupted Health Sytems (ADHS)
13th to 24th August 2018, Amsterdam, Netherlands
Find more information here.

20th Global Obesity Meeting
24th to 25th August 2018, Singapore, Singapore
Find more information here.

78th FIP World Congress of Pharmacy and Pharmaceutical Sciences
2nd to 6th September 2018, Glasgow, Scotland
Find more information here.


World Blood Donor Day
14th June 2018, worldwide.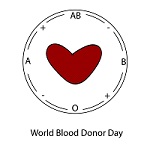 The history of blood donation goes back further than you might expect, reaching as far
back as the 17th century
. The medical specialists of the time knew that blood was a vital element in the body and losing too much of it was bound to have tragic consequences on the patient.
So it was that experimentation began, and a whole new breed of heroes was born that contribute their blood so that
others may live
...
read more

The EHFG comes to Brussels: EHFG in EP talks
25th June 2018, Brussels, Belgium.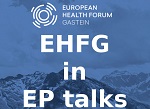 The EHFG uniquely comes to Brussels to kick off the 2018 discussions with an event in the European Parliament on 25th June. Hosted by the EHFG Vice-President
Karin Kadenbach MEP
, the speakers will reflect on the EHFG's 2018 theme,
Health and Sustainable Development – bold political choices for Agenda 2030.


Against the backdrop of a turbulent political climate, there is a need for decisive political action and strong commitments to ensure
Europe's health systems
are fit for purpose to maintain and adjust to the health needs of Europeans...
read more

Global Health Watch 5: Berlin launch
medico international
For over a decade, Global Health Watch has been the definitive source for alternative analysis on health..... read more


Training for 21st century doctors
EurekAlert!
Leaders from Penn's Perelman School of Medicine call for new academic approaches to train next generation... read more


1 in 3 swimming-related disease outbreaks occur at hotels
CDC
Crypto parasite continues to cause most outbreaks and illnesses linked to pools and water playgrounds.... read more


Getting medicine to flood victims in Somalia, no matter what
WHO
Recent flash and river flooding in Somalia has affected an estimated 772 000 people and displaced nearly 230 000 people from their homes.... read more


AiW Innere Medizin (m/w) volle WBE inkl. ITS Berlin/Potsdam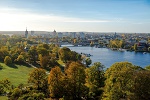 Für ein Krankenhaus der Grund- und Regelversorgung im südlichen, fahrbaren Umland von Berlin/Potsdam wird zum 01.08.2018 ein/e Ärztin/Arzt in Weiterbildung für Innere Medizin gesucht.

Es handelt sich um ein innovatives Krankenhaus der Grund- und Regelversorgung mit einem komplexen Leistungsspektrum, insbesondere in der Inneren Medizin... weiterlesen

Fachärzte (m/w) für Anästhesiologie - Frankfurt am Main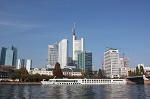 Für ein modernes Krankenhaus in Frankfurt am Main suchen wir zum sofortigen Eintritt
Oberarzt und Facharzt (m/w) für Anästhesiologie.


Für die Klinik Anästhesiologie, Intensivmedizin und Schmerztherapie mit 11 OP-Sälen suchen wir erfahrene Fachärzte (m/w). Im Haus werden ca. 12.000 Narkosen pro Jahr durchgeführt. Es werden dabei alle gängigen Verfahren der Anästhesie angewandt...
weiterlesen
Doctopia Jobs: SLK Kliniken

Oberarzt Kinderchirurgie (m/w)

Voraussetzung für die zu besetzende Oberarztstelle ist eine mehrjährige Erfahrung als Facharzt für Kinderchirurgie (m/w), auch im kindertraumatologischen Bereich.
Weitere Informationen finden Sie
hier
.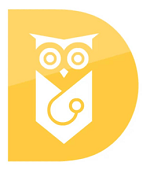 Oberarzt Augenheilkunde (m/w)
In unserer Klinik kommen die modernsten diagnostischen und operativen Verfahren der Augenheilkunde zur Anwendung. Die Ambulanz bietet das gesamte Spektrum der Augenheilkunde einschließlich Orthoptik.
Weitere Informationen finden Sie hier.

Assistenzarzt für Gefäßchirurgie (m/w)
Die Klinik für Gefäß- und Endovascularchirurgie verfügt über ca. 50 Betten und 13,5 OP Säle/ Woche, es werden jährlich etwa 2.800 Operationen und Gefäßinterventionen durchgeführt.
Weitere Informationen finden Sie hier.

Chefarztvertretung (m/w) Innere Medizin, Hämatologie und Onkologie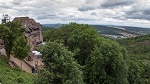 Wir suchen für eine moderne Fachklinik in Thüringen eine
Chefarztvertretung (m/w) Innere Medizin, Hämatologie und Onkologie
mit zukünftiger Chefarztnachfolge.
Die top ausgestattete Fachklinik für onkologische Rehabilitation inklusive Zentrum für Gefäßerkrankungen und Lymphologie hat seit vielen Jahren einen ausgezeichneten Ruf...
weiterlesen
Leitender Facharzt Orthopädie (m/w)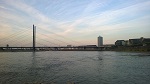 Wir suchen für ein ambulantes Rehabilitationszentrum am Niederrhein einen leitenden Facharzt für Orthopädie (m/w).

Das top-modern ausgestattete Rehabilitationszentrum bietet Prävention, Rehasport, Heilmittelbereich, betriebliches Gesundheitsmanagement und betreutes Gesundheitstraining... weiterlesen
Jobs and Career Offers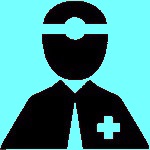 If you are a medical specialist or a medical assistant with good knowledge of the German language (level C1), apply now at Going International for these specialities:

Internal medicine
Neurology
Anesthesia
Radiology
If you are interested please send us your detailed CV as a Word-document to office@goinginternational.org. Please write in the subject line: "GI-Mail 06/2018".

You can also find a wide range of international job vacancies in the job newsletter.