Dear Ladies and Gentlemen!

The last GI-Mail edition of this year offers a wide selection of courses and congresses dealing with mountain medicine, public health and cancer epigenetics.

In the special section you will find an interesting experience report about Sydney and information on the "One Health Approach".

Furthermore, we would like to invite you to participate in our survey: We want to find out what you think about the newsletter GI-Mail. As a "thank you" 10 Going International book blocks will be raffled.

If you are interested in a new job or a training position for MDs in Germany or Austria and have a good knowledge of the German language, take a look at our jobs & career offers. More jobs can be found in our monthly job newsletter and on the Going International homepage.

Visit us on Facebook – you will find weekly updated news on topics related to medicine and health.

The team of Going International and I wish you a Merry Christmas and a Happy New Year!

Kind regards,

Gerhard Polak, MD

P.S.: Send GI-Mail to a friend.

ISSN: 2312-0827
GI-Mail Survey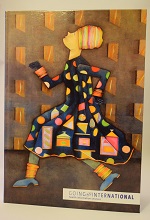 We would like to find out what you think about the newsletter GI-Mail: Are you satisfied with the topics? Which additional information would you like to find in GI-Mail?

It would be very kind of you to take part in our survey - it only takes you 5 minutes and your feedback will help us improve our services!

Among all participants of the survey 10 Going International book blocks will be raffled.

Thank you for participating in our survey!

To the survey


Risk Communication Essentials - Get Social!
Start: anytime, Online Course.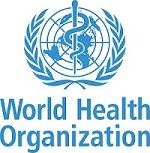 Risk communication refers to the real-time exchange of information, advice and opinions between experts, officials and people who face a threat to their wellbeing, to
enable informed decision-making
and to
adopt protective behaviors
.
In this set of
5 modules
, we will look at: what is risk communication and why it is important; key elements of risk communication and risk communication capacities...
read more
Health Economics for Public Health Practice & Research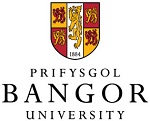 19th to 21st March 2018, Bangor, United Kingdom.
At the end of this short course delegates will have gained an
appreciation of the concepts, methods and application of health economics to public health
and be able to critically appraise a published economic evaluation of a public health intervention.
This course is for public health practitioners, health economists, nurses, other health care professionals, local authority and third sector staff interested in public health and social care researchers...
read more
Mountain Medicine Course in Nepal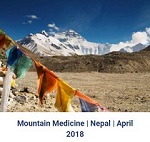 22nd April to 9th May 2018, Kathmandu, Nepal.

The ultimate
mountain medicine course
, which follows the Everest Base Camp Trail up the Khumbu valley to the base camp itself, is situated in the shadow of the
world's most iconic peak
.
During the
17-day course
you will follow the Everest Base Camp Trail from Lukla to Khumbu valley. You will be trekking at an easy pace for 14 days, staying in Nepalese teahouses and enjoying the spectacular scenery along the route...
read more

The Global Public Health Conference 2018
6th to 7th February 2018, Kuala Lumpur, Malaysia.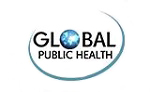 The International Institute of Knowledge Management (TIIKM) welcomes you to The Global Public Health Conference 2018 under the theme
"Revitalizing Resilience towards the Emergence of Healthy Communities."


The world at large at the present context is facing issues in relation to many factors that contribute in building unhealthy environment commencing from the intakes to the behavioral aspects...
read more
Cancer Epigenetics: New Mechanisms, New Therapies (B4)
10th to 14th February 2018, Breckenridge, CO, USA.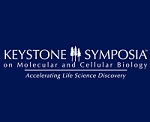 The field of epigenetics has recently emerged as an essential component of
oncology research,
with altered epigenetic modifications considered to be critical hallmarks of cancers. Unlike mutations, epigenetic aberrations are reversible and as a result, epigenetic therapies hold great promise as
anti-cancer agents
.
For these novel therapies to succeed, a key challenge is to fully understand the nature and the mechanisms that lead to epigenetic changes in cancer...
read more
The 6th World Congress on Controversies to Consensus in Diabetes, Obesity and Hypertension (CODHy)
21st to 23rd February 2018, Tel Aviv, Israel.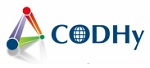 Over the years, our CODHy congress has provided an exclusive platform for excellent academic debates, providing a forum for
international experts in the field of Diabetes, Obesity and Hypertension
to discuss and compare data.
This unique congress format provides excellent exposure to unresolved issues and facilitates active participation which leads to
helpful everyday tools
for the participating clinicians...
read more
Travellers Health
22nd to 26th January 2018, Basel, Switzerland
Find more information here.

MPW course 1: Healthworkers, conflict and peace
1st February 2018, Online Course
Find more information here.

National Autistic Society, Autism and Anxiety Conference 2018
1st February 2018, Bristol, United Kingdom
Find more information here.

International Diploma in Humanitarian Assistance
4th February to 2nd March 2018, Kathmandu, Nepal
Find more information here.

Practical Neuroradiology: Excellence Through Evidence and Guidelines
11th to 15th February 2018, Park City, UT, USA
Find more information here.

Improving Hospital Safety and Security
21st to 22nd February 2018, Melbourne, Australia
Find more information here.

The 5th International Conference on PreHypertension, Hypertension and CMS
22nd to 25th February 2018, Venice, Italy
Find more information here.

Experience Report - Sydney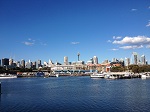 by Sina Manthey.

During my final year at university medical school I completed a two months elective in Obstetrics & Gynecology at Westmead Hospital in Sydney, Australia.
The Westmead Hospital is a teaching hospital in the west of the city of Sydney, about a 45 minutes train ride from central station. They have one of the biggest birth units in New South Wales (state on the East coast of Australia) with about 3,000 births per year and a well-known institute for Maternal-Fetal Medicine...
read more
One Health Approach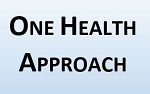 One Health recognizes that the health of humans, animals and ecosystems are interconnected. It involves applying a coordinated, collaborative, multidisciplinary and cross-sectoral approach to address potential or existing risks that originate at the animal-human-ecosystems interface.

The aim is to improve health and well-being through the prevention of risks and the mitigation of effects of crises that originate at the interface between humans, animals and their various environments... read more


Orthopaedic and Trauma Surgeon - Sierra Leone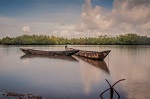 Use your skills in a challenging environment! Read the description of the job position and if you are interested in applying for a mission with EMERGENCY, please send your resume and motivation letter to fo.recruiting@emergency.it

Every day over 130 patients are treated at the Surgical and Paediatric Centre in Goderich. In 2012 an 8-bed Intensive Care Unit, guest quarters for relatives accompanying patients living far away from the Centre, and two new operating theatres were opened...read more
Chefarzt (w/m) Gynäkologie und Geburtshilfe Berlin/Potsdam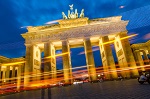 Zum 01.04.2018 wird für die Leitung der Abteilung für Gynäkologie und Geburtshilfe ein erfahrener Facharzt (w/m) für Gynäkologie und Geburtshilfe gesucht.

Sie erwartet ein modernes Krankenhaus der erweiterten Regelversorgung mit einem komplexen Leistungsspektrum, insbesondere in der Inneren Medizin auf Schwerpunktniveau. Es existieren ein regionales Traumazentrum sowie zertifiziertes Prostatazentrum... read more
Doctopia Jobs: Mutterhaus der Borromäerinnen
Assistenzarzt (w/m) für Allgemein-, Viszeral-, Thorax-, Unfall- und Tumorchirurgie
Die Abteilung verfügt über 80 Planbetten und versorgt über 3900 stationäre Patienten und eine große Zahl ambulante Patienten. Jährlich werden mehr als 4.000 operative Eingriffe im Bereich der großen Allgemein-, Viszeral-, Thorax- und Unfallchirurgie vorgenommen.
Weitere Informationen finden Sie hier.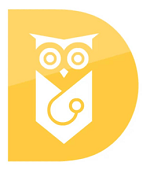 Oberarzt (w/m) für Innere Medizin - Standort Ehrang
Die Abteilung für Innere Medizin verfügt über 50 Planbetten und versorgt jährlich mehr als 2.400 stationäre sowie etwa 1.000 ambulante Patienten. Behandelt werden Krankheitsbilder aus dem gesamten Gebiet der Inneren Medizin.
Weitere Informationen finden Sie hier.

Assistenzarzt (w/m) für Innere Medizin - Einstieg in die Basisweiterbildung
Unser Ziel ist es dem Assistenzarzt eine breitgefächerte Basisweiterbildung für die spätere spezialisierte stationäre Weiterbildung (ab 4. WBJ) und den erfolgreichen Abschluss als Facharzt anzubieten.
Weitere Informationen finden Sie hier.

University Professor for Quantitative Methods in Public Health and Health Services Research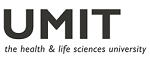 As part of the further development of the Institute for Public Health, Medical Decision Making and Health Technology Assessment (IPH) and the installation of a Division for "Quantitative Methods in Public Health and Health Services Research", UMIT seeks to fill the full-time position at the earliest time possible with a relationship of employment initially limited to a term of five years.

The holder of this position shall represent the areas Quantitative Methods in Public Health and Health Services Research with a focus on Epidemiology and/or Health Economic Evaluation... read more

Klinikdirektor (w/m)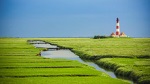 Wir suchen für eine modern ausgestattete Klinik für Vater/Mutter und Kind Rehabilitation und Prävention in Nordfriesland einen
Klinikdirektor (w/m).

Die Klinik mit 485 Plätzen ist spezialisiert auf allergische Krankheiten, Erkrankungen der Atmungsorgane, Herz-Kreislauf-Erkrankungen, endokrine Ernährungs- und Stoffwechselerkrankungen... read more
Facharzt (w/m) für Psychiatrie und psychotherapeutische Medizin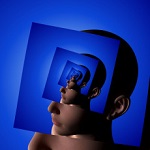 Für ein auf Suchttherapie spezialisiertes Krankenhaus sowie eine Therapieeinrichtung zwischen Bodensee und Arlberg suchen wir einen Facharzt (w/m) für Psychiatrie und psychotherapeutische Medizin.

Die moderne Therapieeinrichtung verfügt über 20 Betten und behandelt PatientInnen mit Abhängigkeitserkrankungen, häufig mit Doppel-diagnosen oder Komorbiditäten. Das Krankenhaus mit 50 Betten ist für die Betreuung von PatientInnen zuständig, die größtenteils an Alkoholsucht leiden.... read more
Jobs and Career in Germany or Austria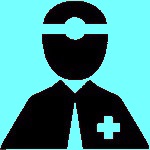 If you are a medical specialist or a medical assistant with good knowledge of the German language (level C1), apply now at Going International for these specialities:

Internal medicine
Neurology
Anesthesia
Radiology
If you are interested please send us your detailed CV as a Word-document to office@goinginternational.org. Please write in the subject line: "GI-Mail 12/2017".

You can also find a wide range of job vacancies in the German job newsletter.



We wish you a Merry Christmas and a Happy New Year!