E-Commerce Giants Under Fire for Retailing Hazardous Mercury-Based Cosmetics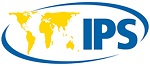 NEW YORK, Nov 16 2018 (IPS) - A coalition of over 50 civil society organizations (CSOs), from more than 20 countries, have urged two of the world's largest multi-billion dollar E-commerce retailers – Amazon and eBay – to stop marketing "dangerous and illegal mercury-based skin lightening creams."
The protest is part of a coordinated global campaign against a growing health hazard in the field of cosmetics.
So far, the groups have reached out to the US Food & Drug Administration (FDA), the United Nations, the World Health Organization (WHO) and INTERPOL, the Lyon-based international law enforcement agency whose mandate includes investigating the sale of illegal health products online.
Michael Bender, International Coordinator of the Zero Mercury Working Group, told IPS internet moguls must stop breaking the law with their toxic trade in illegal cosmetics.
"Amazon and eBay have the responsibility and resources to prevent exposing their customers to this dangerous neurotoxin," he added.
At the same time, said Bender, the FDA must enforce the law— no matter how big the retailer, since no one is above the law.
The CSOs have identified 19 skin products sold by these two companies that contain illegal mercury levels—even as the use of these products are skyrocketing globally, and in the US, and used worldwide mostly by women in Africa, Latin America, Asia and the Middle East.
In a letter to Jeff Bezos, the chief executive officer (CEO) of Amazon, the groups say: "We strongly urge Amazon to self-police its website to ensure that cosmetics found to have mercury levels over 1 part per million (ppm) are no longer offered for sale to your customers worldwide."
Since 1973, the FDA has warned against using cosmetics with over 1ppm mercury and detailed the risks. And mercury is known to state, federal and international agencies as toxic and harmful to human health.
Read the whole article here.
Autor
: Thalif Deen
Quelle
: IPS (Inter Press Service), Nov 16 2018
"Going International promotes access to education and training for all regardless of social, geographic and national borders."