Northeast Nigeria: Urgent Need to Combat Deadly Cholera Outbreaks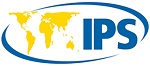 MAIDUGURI, Nigeria, Nov 12 2018 (IPS) - The number of people who have been affected by cholera in northeast Nigeria has increased to 10,000.
The disease is spreading quickly in congested displacement camps with limited access to proper sanitation facilities.
One of the major causes of the outbreak is the congestion in the camps that makes it difficult to provide adequate water, sanitation and hygiene services. The rainy season has also worsened the conditions.
NRC is calling on the local governments in Nigeria's northeastern states of Borno, Adamawa and Yobe to end the cycle of yearly cholera outbreaks.
If more land is not urgently provided for camp decongestion and construction of health and sanitation facilities, Nigeria is steering towards yet another cholera outbreak in 2019.
Over the last decade, northeast Nigeria and other areas of the Lake Chad Basin have been affected by cholera outbreaks almost every year, due to poor hygiene facilities in displacement camps and host communities. More than 1.8 million people are displaced in Nigeria, as a result of ongoing conflicts.
Maiduguri has the highest concentration of displaced people, with 243,000 displaced people cramped in camps, camp-like settlements and already crowded host communities, according to figures from the International Organization for Migration.
In Kagoni Sangaya displacement camp, the eight latrines that were built to cater for about 150 displaced people are now being shared by 500 people. Camp residents said they end up defecating in the open which causes cholera and other water borne diseases in the area.
More than 10,000 people have been afflicted by the ongoing cholera outbreak in Nigeria, according to the government. Of these, 175 were reported dead in the states of Adamawa, Borno and Yobe as of early November 2018.
Read the whole article here.
Autor
: Janet Cherono
Quelle
: IPS (Inter Press Service), Nov 12 2018
"Going International promotes access to education and training for all regardless of social, geographic and national borders."