The war at home
Four photographers show the devastating impact of urban displacement in their own countries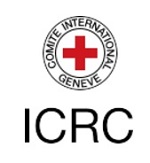 Internal displacement is at an unprecedented global peak. The number of people forcibly displaced within their own countries by armed conflict and other situations of violence has steadily risen in this century – resulting in more than 40 million internally displaced throughout the world in 2016.
This kind of displacement is more and more urban, in part because increasingly populated cities are the theatres of armed conflict and violence, but also because people flee to cities to seek safety. Yet, little is known about people's experience of displacement in urban settings and outside camps.
A new report released this week considers the perspective of both those displaced - and those hosting the displaced - in cities around the world. The report identifies approaches and challenges to urban displacement, and reflects on how to strengthen the humanitarian response.
In conjunction with the report, we asked four emerging photographers to show what urban displacement looks like through their eyes.
Nigeria
Nigerian photographer Rahmi Gambo took photographs in Jiddari Polo, in Maiduguri.
The displaced people she met with spoke of having to leave their homes suddenly, with their children, and nothing more than the clothes on their backs.
"When I would arrive at a location, someone would approach me and recount an irritated experience of being interviewed and photographed and nothing happening to change the quality of their lives. So, I asked them to turn their backs to the camera. To turn ones back to the camera is an act of resistance. It also exposes discomfort and unease. The series oscillates between this discomfort and unease and the conceptual idea of displacement."

Honduras
Honduran photographer Delmer Membreno met with three families who had been displaced within San Pedro Sula by gang violence.
Some had resisted extortion by the gang in charge, and others had been directly threatened because of their relatives' activities. All of them had tried to leave Honduras for Mexico or the United States, but they had all either been unable to cross the border or had been returned to Honduras.
To see the photos and read the stories behind, click here.
Quelle
: ICRC - International Committee of Red Cross, 17th September 2018
"Going International promotes access to education and training for all regardless of social, geographic and national borders."