High-Energy Diet: 5 Ways to Fuel Your Body
Energy can be elusive, but it doesn't have to be. Pursue an energy diet and keep your energy level high with these food and beverage tips.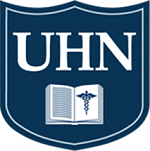 Our bodies, as many say, are like cars; they need the right kind of fuel to run well. That means an energy diet that provides the proper vitamins, minerals, and nutrients to keep your strength steady throughout the day.
You may already adhere to a high-energy diet. But if you find yourself routinely dragging through the day, consider the five following common-sense strategies.
Energy Diet Tip #1: Build in Balance
Protein is key, and carbohydrates are natural energy boosters. You even need some fat, particularly unsaturated fat from plant sources like avocado, but don't go crazy in any of those areas.
Protein has four calories per gram. In a healthy diet, according to Group Health (www.ghc.org), about 12 to 20 percent of your total daily calories should come from protein. Your body needs protein for energy and can store it for use when needed (mostly by your muscles).

Carbohydrates also have four calories per gram. Keep your carb intake steady, focusing on healthy ones; slow-digesting whole grains (like multigrain bread and brown rice), lentils, and legumes work to steady your blood sugar and insulin levels, keeping your energy level at a constant. These healthy carbs also help to keep you from feeling hungry for long stretches. And remember to back off not-so-healthy carbs: soda, juice, and sweetened beverages (more on those in a minute) as well as candy, cookies, and cake.
Read more here.
Autor
: Larry Canale
Quelle
: University Health News
"Going International promotes access to education and training for all regardless of social, geographic and national borders."