Sales of JUUL e-cigarettes skyrocket, posing danger to youth
Product dominated the U.S. e-cigarette market by end of 2017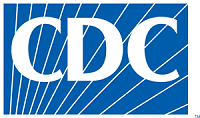 Sales of JUUL, an e-cigarette shaped like a USB flash drive, grew more than seven-fold from 2016 to 2017, and held the greatest share of the U.S. e-cigarette market by December 2017. The findings, from an analysis of retail sales data from 2013-2017, were released today by the Centers for Disease Control and Prevention (CDC) in JAMA.
Use of JUUL by youth in schools, including in classrooms and bathrooms, has been widely reported. Most e-cigarettes contain nicotine, and JUUL contains among the highest nicotine content of any e-cigarette on the U.S. market. Nicotine is highly addictive and can harm a child's brain development, which continues into the mid-20s.
"The popularity of JUUL among kids threatens our progress in reducing youth e-cigarette use," said Robert Redfield, M.D., director of CDC. "We are alarmed that these new high nicotine content e-cigarettes, marketed and sold in kid-friendly flavors, are so appealing to our nation's young people."
Rapid evolution of e-cigarette market
No single e-cigarette manufacturer dominated the US market through 2013. However, sales of British American Tobacco e-cigarette devices surged 146% during 2014 and led the market well into 2017. During 2016-2017, JUUL Labs' sales increased 641 percent — from 2.2 million devices sold in 2016 to 16.2 million devices sold in 2017. By December of 2017, JUUL Labs' sales comprised nearly 1 in 3 e-cigarette sales nationally, giving it the largest market share in the United States.
Like other e-cigarettes, JUUL is a battery-powered device that heats a nicotine-containing liquid to produce an aerosol that is inhaled. JUUL comes in a variety of flavors, including mango and creme, and also uses nicotine salts, which can allow high levels of nicotine to be inhaled more easily and with less irritation. Other manufacturers have recently started making look-alike e-cigarette products.
Read the whole article.
Quelle
: CDC (Centers for Disease Control and Prevention), 2nd October 2018
"Going International promotes access to education and training for all regardless of social, geographic and national borders."