New Analysis Reveals Significant Gaps In Funding For Health Innovation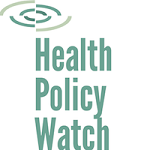 Many of the products critically needed to fight some of the world's most prevalent infectious diseases are not likely to be developed. This is the outcome of a new analysis, which reveals significant gaps in funding for health innovation.
These findings are based on the first independent use of a modelling tool developed by the Special Programme for Research and Training in Tropical Diseases (called the Portfolio-to-Impact or P2I) that was applied to the research & development (R&D) pipeline by the Duke Global Health Institute. Two papers published in the Gates Open Research platform describe the financial model and the pipeline analysis.
"The results were not unexpected, with respect to financing and the sizable gap in investments. What is new here is the potential mismatch of products that could be launched (and made available in the market) compared to public health needs," Robert Terry, manager at the special programme for research and training in tropical diseases (TDR) – a global programme of scientific collaboration that helps facilitate, support and influence efforts to combat diseases of poverty – told Health Policy Watch (see the full interview below).
The study identifies, indeed, 18 high-priority missing products in the pipeline, including highly effective vaccines against HIV, tuberculosis (TB), malaria and hepatitis C; a combined vaccine against multiple diarrheal diseases as well as new drugs for TB and 12 of the most neglected tropical diseases.
About 500 products already in development are estimated to cost about US$ 16.3 billion to complete, with three-quarters of those costs coming in the first five years, and would result in about 128 expected product launches, as reported by the researchers.
The whole article including the interview with Robert Terry is available here.
Autor
: Leila Ueberschlag
Quelle
: Health Policy Watch, 4th September 2018
"Going International promotes access to education and training for all regardless of social, geographic and national borders."