Breast cancer screening does not reduce mortality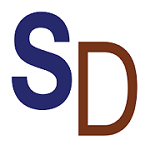 Fewer and fewer women die from breast cancer in recent years but, surprisingly, the decline is just as large in the age groups that are not screened. The decline is therefore due to better treatment and not screening for breast cancer.
This is shown by a major Danish-Norwegian study, Effect of organised mammography screening on breast cancer mortality: A population based cohort study in Norway, which has just been published in the scientific journal International Journal of Cancer.
In the study, the researchers followed all Norwegian women aged 30-89 and identified those who developed breast cancer in the period 1987-2010, before subsequently comparing the number of deaths before and after the screening programme was introduced.
As Associate Professor Henrik Støvring from Aarhus University, Denmark, notes, the result does not favour the breast cancer screening programme. This conclusion can also be transferred directly to Denmark (and elsewhere), where all women aged 50-69 are offered mammography screening - which is an X-ray examination of the chest -- every second year.
The Danish screening programme was progressively introduced from the early 1990s and was offered nationally to everyone from 2007, three years after the Norwegians, who have supplied data for the Danish-Norwegian research project.
"The important result is that we do not find a beneficial effect of breast cancer screening any longer. The original randomised trials examining breast cancer screening were conducted way back in the 1980s.
They showed an effect, but the fact is that the better the treatment methods become, the less benefit screening has," says Henrik Støvring, who is associate professor at the Department of Public Health with biostatistics and screening programmes as his particular areas of expertise.
Here is the whole article.
Quelle
: Aarhus University, 12th September 2018
"Going International promotes access to education and training for all regardless of social, geographic and national borders."