Shared Humanity our Only Hope Against Hatred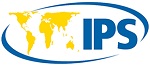 Siddharth Chatterjee is the United Nations Resident Coordinator to Kenya and was born in the city that was Mother Teresa's home- Calcutta, India.

"If we have no peace, it is because we have forgotten that we belong to each other." This profound statement was made by the late Nobel Peace Prize winner Mother Teresa, who was born on this day, August 26, 1910. An icon of love, tolerance, generosity and tremendous integrity and spirituality.
Recently, Archbishop Charles Chaput wrote in America's National Catholic Register: "The reason the church names anger as one of the 'seven deadly sins' is because it's simultaneously so poisonous, so delicious and so addictive. Anger congeals quite comfortably into hatred."
Where ideas used to take years – and sometimes centuries – to spread around the globe, they now do so in seconds, thanks to the new communication technologies. While this is a force for good in countless ways, it has also facilitated and strengthened the rise of movements that are based on hatred rooted not in nation or state identity, but in extremist ideologies based on rancorous opposition to a particular faith or race, sexual orientation or to liberal democracy in general.
Across the world, politics of division and rhetoric of intolerance are targeting gender, racial, ethnic, linguistic and religious minorities, and migrants and refugees. From anti-Semitism to attacks on hijab-wearing women, racism to sexual assault, we are witnessing what words of fear and loathing can do, and the damaging consequences.
Read the whole article
Autor
: Siddharth Chatterjee
Quelle
: IPS (Inter Press Service), Aug 26 2018
"Going International promotes access to education and training for all regardless of social, geographic and national borders."