The Number of Women with Opioid Use Disorder at Labor and Delivery Quadrupled from 1999-2014
First state-based analysis shows increases in all states studied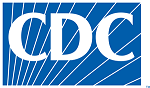 The number of pregnant women with opioid use disorder (OUD) at labor and delivery more than quadrupled from 1999 to 2014, according to a new analysis by the Centers for Disease Control and Prevention (CDC).
This first-ever multi-state analysis of trends – published today in CDC's Morbidity and Mortality Weekly Report – reveals significant increases in the 28 states with available data.
People with OUD have a problematic pattern of opioid use that can result in health problems, disability, or failure to meet major responsibilities at work, school or home. OUD during pregnancy has been associated with a range of negative health outcomes for both mothers and their babies, including maternal death, preterm birth, stillbirth, and neonatal abstinence syndrome (NAS).
"These findings illustrate the devastating impact of the opioid epidemic on families across the U.S., including on the very youngest," said CDC Director Robert R. Redfield, M.D. "Untreated opioid use disorder during pregnancy can lead to heartbreaking results. Each case represents a mother, a child, and a family in need of continued treatment and support."
Opioid use disorder during pregnancy: A growing national problem
Using data from the Agency for Healthcare Research and Quality's (AHRQ) Healthcare Cost and Utilization Project (HCUP) National Inpatient Sample, researchers found that the national prevalence rate of OUD increased from 1.5 per 1,000 delivery hospitalizations in 1999 to 6.5 in 2014. On average, the national prevalence rate grew by 0.39 cases per 1,000 each year.
... read the whole article.
Quelle
: CDC (Centers for Disease Control and Prevention), 9th August 2018, 1:00 p.m
"Going International promotes access to education and training for all regardless of social, geographic and national borders."