It's Hot Out. Here Are Some Tips to Stay Cool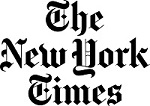 In Boston, some women are using parasols for shade. In New York City, children frolic in the spray of opened sidewalk fire hydrants. And in Lexington, Ky., people celebrating the Fourth of July clutched battery-operated hand-held fans.


Americans expend as much effort improvising ways to escape the heat of summer as they do reveling in its rituals at pools, picnics and beaches, and in outdoor activities.
And they should. The Centers for Disease Control and Prevention says that more than 600 people in the United States die every year from heat-related illnesses that are preventable. (In Quebec, 33 people have diedfrom a heat wave hitting eastern and central Canada, the authorities said.)
On Thursday, the heat wave that has smothered the northeastern United States and the central Mississippi Valley for the past week was easing, according to the Weather Prediction Center. But it is shifting south and west, where wildfires have roared, pushing toward California, Nevada and New Mexico with temperatures in the mid- to high 90s, forecasters said.
In the Southwest, those temperatures could linger for about three to four days, Michael Schichtel, the lead forecaster at the Weather Prediction Center, said Thursday. Temperatures in coastal areas of Southern California could rise to 90 degrees and above, with desert areas in the state hitting 115 degrees or even 120 degrees, he said.
"Heat becomes especially dangerous if it lingers for a number of days in a row, especially if it does not drop at night and give your body a chance to cool," Mr. Schichtel said in an interview. "It is very important to take the proper precautions."
Here is a roundup of some tips for staying cool in the summer.
Stay hydrated
Sweating is the body's mechanism for self-cooling, but you need to drink plenty of water to give it something to work with. Recommendations vary between two to four glasses of water every hour in excessive heat. Do not wait until you are thirsty to drink.
Autor
: Christine Hauser
Quelle
: The New York Times, July 6, 2018
"Going International promotes access to education and training for all regardless of social, geographic and national borders."