Omega 3 supplements have little or no heart or vascular health benefit
New health evidence challenges belief that omega 3 supplements reduce risk of heart disease, stroke or death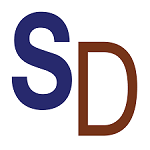 Increased consumption of omega 3 fats is widely promoted globally because of a common belief that that it will protect against heart disease. There is more than one possible mechanism for how they might help prevent heart disease, including reducing blood pressure or reducing cholesterol. Omega 3 fats are readily available as over-the-counter supplements and they are widely bought and used.
A new Cochrane systematic review, published today in the Cochrane Library, combines the results of seventy-nine randomised trials involving 112,059 people. These studies assessed effects of consuming additional omega 3 fat, compared to usual or lower omega 3, on diseases of the heart and circulation. Twenty-five studies were assessed as highly trustworthy because they were well designed and conducted.
The studies recruited men and women, some healthy and others with existing illnesses from North America, Europe, Australia and Asia. Participants were randomly assigned to increase their omega 3 fats or to maintain their usual intake of fat for at least a year. Most studies investigated the impact of giving a long-chain omega 3 supplement in a capsule form and compared it to a dummy pill.
Only a few assessed whole fish intake. Most ALA trials added omega 3 fats to foods such as margarine and gave these enriched foods, or naturally ALA-rich foods such as walnuts, to people in the intervention groups, and usual (non-enriched) foods to other participants.
Read the whole article here.
Autor
: Abdelhamid AS, Brown TJ, Brainard JS, Biswas P, Thorpe GC, Moore HJ, Deane KHO, AlAbdulghafoor FK, Summerbell CD, Worthington HV, Song F, Hooper L. Om
Quelle
: University of East Anglia
"Going International promotes access to education and training for all regardless of social, geographic and national borders."