1 in 3 swimming-related disease outbreaks occur at hotels
Crypto parasite continues to cause most outbreaks and illnesses linked to pools and water playgrounds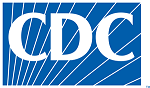 A third of treated recreational waterborne disease outbreaks during 2000 through 2014 occurred in hotel pools or hot tubs, according to a report published today in CDC's Morbidity and Mortality Weekly Report.
Cryptosporidium (also known as "Crypto"), Pseudomonas, and Legionella caused most of the outbreaks in swimming venues in the United States during this time period. Crypto is a parasite tough enough to survive even in properly maintained pools. Pseudomonas and Legionella are bacteria that can survive disinfectants in slimy areas of hot tubs, pools, and water playgrounds.
The report describes mixed progress in preventing outbreaks caused by germs spread through treated recreational water. The 493 outbreaks reported during this period resulted in at least 27,219 illnesses and eight deaths. The number of respiratory disease outbreaks caused by Legionella increased over time and skin infection outbreaks caused by Pseudomonas decreased over time. Diarrheal disease outbreaks caused by Cryptosporidium leveled off during 2008 through 2014. More than half of outbreaks started in the summer, the peak season for swimming.
Common parasite remains the leading cause of illness from pools
Crypto causes 58 percent of outbreaks where a germ was identified linked to pools, hot tubs, and water playgrounds and 89 percent of the illnesses. Crypto spreads in pools when someone sick with the parasite has diarrhea in the water and other swimmers swallow that contaminated water. Swimmers and parents of young swimmers play an essential role in preventing Crypto outbreaks.
"Swallowing just a mouthful of water with Crypto in it can make otherwise healthy kids and adults sick for weeks with watery diarrhea, stomach cramps, nausea, and vomiting," said Michele Hlavsa, R.N., M.P.H., chief of CDC's Healthy Swimming Program. "Chlorine cannot kill Crypto quickly. We need to keep it out of the water in the first place. Don't go into the water, and don't let your kids go into the water, if sick with diarrhea."
Read the whole article
Quelle
: CDC, May 17, 2018
"Going International promotes access to education and training for all regardless of social, geographic and national borders."