How is the NHS performing?
March 2018 quarterly monitoring report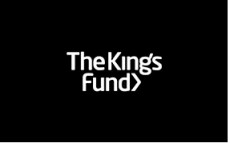 This is the 25th report and aims to take stock of what has happened over the past quarter.
We find that more patients are facing long waits for hospital treatment, with those experiencing the longest waits often most in need of treatment. With demand for services continuing to rise it's very unlikely that meeting waiting time targets will become more achievable, with implications for how the NHS protects patients waiting the longest.
Finance
We have discussed the impact of the Budget on NHS spending in detail elsewhere. Suffice to say the funding outlook for 2018/19 is a repeat of recent years – low growth, insufficient to keep pace with demand and insufficient to provide headroom for rapid transformation.
For the current year, there have been two surprises. First, in the Budget the Chancellor injected £337 million in revenue and more than £500 million in capital. The revenue was badged as extra winter money even if in reality, as NHS Improvement noted, it has 'helped offset some of the costs of winter already incurred by providers'.
Performance
Was the NHS better prepared than ever before for this winter? Well, the planning started earlier and appeared more robust. However, these plans faced a fundamental problem: by autumn 2017, the NHS's plans were based on 7.3 per cent fewer acute beds than in 2010 while facing emergency admissions 14.5 per cent higher. All the planning in the world cannot overcome the basic maths of rising demand and falling capacity. While meeting the challenge was made easier because much of the recent growth has been in very short-stay admissions, it has also been made harder as long-term trends in reducing longer lengths of stay appear to be slowing down. Emergency admissions to the NHS jumped by 6.8 per cent in January 2018 compared to January 2017. Maintaining performance not far off winter 2016/17 levels in the face of this demand is indeed a testament to the plans, but also to the hard work of NHS staff. ..
Read the whole article ...
Autor
: Richard Murray, Joni Jabbal, David Maguire, Deborah Ward
Quelle
: The King's Fund
"Going International promotes access to education and training for all regardless of social, geographic and national borders."