India Wants to Give Half a Billion People Free Health Care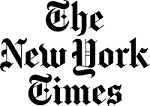 NEW DELHI — India announced on Thursday a sweeping plan to give half a billion poor Indians free access to health care, as Prime Minister Narendra Modi seeks to address rising demands for greater economic and social protections before national elections next year.
The move is sure to be popular in a country where most people have no health insurance and the per capita income is a few dollars a day. Although India's overall economy is growing, Mr. Modi and his governing Bharatiya Janata Party have been trying to find ways to court the population left behind.
"In poor people's lives, one big worry is how to treat illness," Mr. Modi tweeted in Hindi after the plan was announced. The new program, he said, "will free poor people from this big worry."
The health care plan, part of the government's 2018-19 budget presented on Thursday, would offer 100 million families up to 500,000 rupees, or about $7,860, of coverage each year. That sum, while small by Western standards, would be enough to cover the equivalent of five heart surgeries in India. Officials did not outline eligibility requirements, and many details of the program have yet to be finalized.
Read the whole article
Autor
: Vindu Goel
Quelle
: New York Times, Feb. 1st, 2018
"Going International promotes access to education and training for all regardless of social, geographic and national borders."