Made in China: New and Potentially Lifesaving Drugs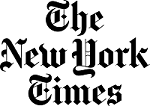 SHANGHAI — One new drug promises to stop cancer from spreading to other organs. Another would treat blood cancer. A third would use the body's immune system to kill tumors.
All three show encouraging results, and need just one more step to be approved for use in the United States. The drugs have something else in common: They were created in China.
For years, China's drug industry concentrated on replicating Western medicines. Getting new drugs approved was a frustrating and time-consuming process. Companies thought plowing millions of dollars into research and development was risky and stuck to safer revenue streams.
The country is now pushing to play a bigger role in the global drug industry. Millions of people in China have cancer or diabetes, and the government has made pharmaceutical innovation a national priority. Officials have promised to speed up drug approvals, and to reverse a brain drain by luring scientists back home. The authorities are providing land, grants and tax breaks, and investing in research.
The three new drugs will have to clear American regulatory hurdles. If they do, they can stand as proof of China's growing ability to produce cutting-edge treatments, part of a broader transformation of the country's economy as it moves into higher-value and increasingly complex sectors.
China's drug development is in the earliest stages compared to the broader industry. Some experts say, however, that it is only a matter of time before China's medical companies stand alongside Big Pharma giants like Pfizer and AstraZeneca.
"It's not whether they are going to," said Jonathan Wang, senior managing director of OrbiMed Asia, a health care investment fund. "They are going to."
For now, access to quality drugs remains a problem in China. Many people buy medicines from Hong Kong and Macau — territories governed by separate laws. Online forums are devoted to discussing smuggling generics from India. Others buy the raw ingredients to make the drugs at home. Those who can afford it fly to the United States.
"Going International promotes access to education and training for all regardless of social, geographic and national borders."