Universal Health Coverage Day
Health is a fundamental human right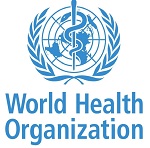 "The enjoyment of the highest attainable standard of health is one of the fundamental rights of every human being without distinction of race, religion, political belief, economic or social condition". Almost 70 years after these words were adopted in the Constitution of the World Health Organization, they are more powerful and relevant than ever.
Since day one, the right to health has been central to WHO's identity and mandate. It is at the heart of my top priority: universal health coverage.
The right to health for all people means that everyone should have access to the health services they need, when and where they need them, without suffering financial hardship.
No one should get sick and die just because they are poor, or because they cannot access the health services they need.
Good health is also clearly determined by other basic human rights including access to safe drinking water and sanitation, nutritious foods, adequate housing, education and safe working conditions.
The right to health also means that everyone should be entitled to control their own health and body, including having access to sexual and reproductive information and services, free from violence and discrimination.
Read the whole statement by Dr Tedros Adhanom Ghebreyesus, WHO Director-General, here.
Watch this interesting video on the Universal Declaration of Human Rights or visit the website of the UN.
Quelle
: World Health Organization (WHO), December 2017
"Going International promotes access to education and training for all regardless of social, geographic and national borders."