CDC Reports Rising Rates of Drug Overdose Deaths in Rural Areas
Drug overdose death rates are higher in rural areas than in urban areas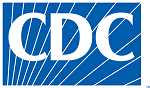 Rates of drug overdose deaths are rising in nonmetropolitan (rural) areas, surpassing rates in metropolitan (urban) areas, according to a new report in the Morbidity and Mortality Weekly Report (MMWR) released today by the Centers for Disease Control and Prevention (CDC).
Drug overdoses are the leading cause of injury death in the United States, resulting in approximately 52,000 deaths in 2015. This report analyzed trends in illicit drug use and disorders from 2003-2014 and drug overdose deaths from 1999-2015 in urban and rural areas. In 1999, drug overdose death rates for urban areas were higher than in rural areas (6.4 per 100,000 population versus 4.0 per 100,000). The rates converged in 2004, and in 2006 the rural rate began trending higher than the urban rate. In 2015, the most recent year in this analysis, the rural rate of 17.0 per 100,000 remained slightly higher than the urban rate of 16.2 per 100,000.
Urban and rural areas experienced significant increases in the percentage of people reporting past-month illicit drug use. However, there were also significant declines in the percentage of people with drug use disorders among those reporting illicit drug use in the past year. The new findings also show an increase in overdose deaths between 1999 and 2015 among urban and rural residents. This increase was consistent across sex, race, and intent (unintentional, suicide, homicide, or undetermined).
"The drug overdose death rate in rural areas is higher than in urban areas," said CDC Director Brenda Fitzgerald, M.D. "We need to understand why this is happening so that our work with states and communities can help stop illicit drug use and overdose deaths in America."
Read the whole article here
Quelle
: CDC, October 19, 2017
"Going International promotes access to education and training for all regardless of social, geographic and national borders."